48 SOFA BENCH
By House of Finn Juhl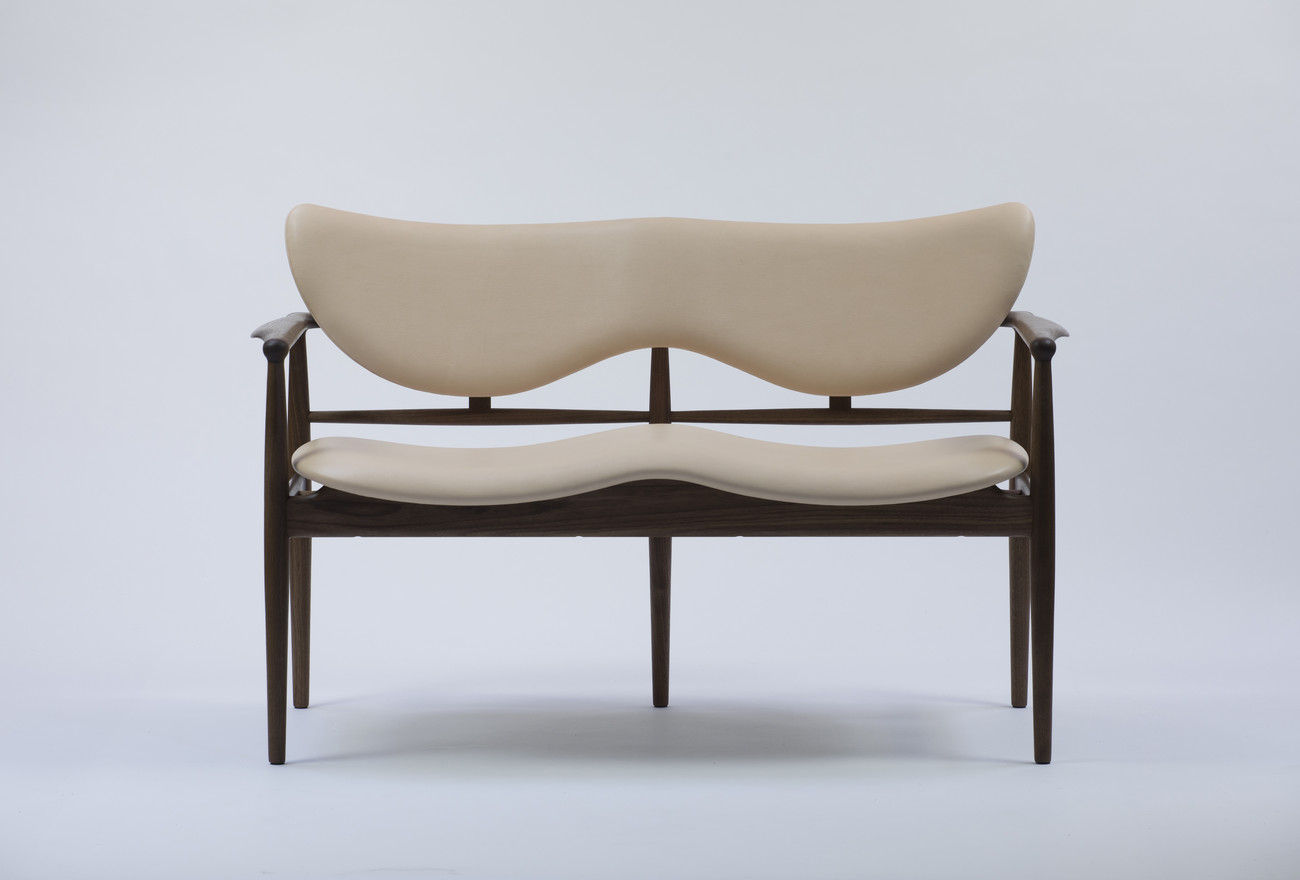 The 48 Sofa-Bench is part of the 48 Series which was presented at the Cabinet Makers' Guild Exhibition in 1948. Even to the modern eye it is clear that Finn Juhl's ideas reached far into the future, when they were presented in 1948. He never let his innovative designs stand alone but rather opted for creating a so called "Gesamtkunstwerk" - a German word, which means entirety experienced and achieved through even the smallest of details. Finn Juhl's stand at the Cabinet Maker's Guild Exhibition was thus a fully designed work.
In 1948, the Danish newspaper Politiken wrote the following review about Finn Juhl and Niels Vodder's stand "The Study of an Art Collector":
"... The collaboration between Vodder and Finn Juhl is not a new one. They have participated at the (Cabinetmakers' Guild) Exhibitions with increasing success for years now. But this year they have managed to reach a new level, best classified as a new school of design."
It is House of Finn Juhl's finest task to ensure that Finn Juhl finds his place in the modern reality - in respect of the original legacy. For this reason we decided to relaunch the 48 Sofa-Bench (and Chair) because of the original design and fine details.