Alison Outdoor
By Minotti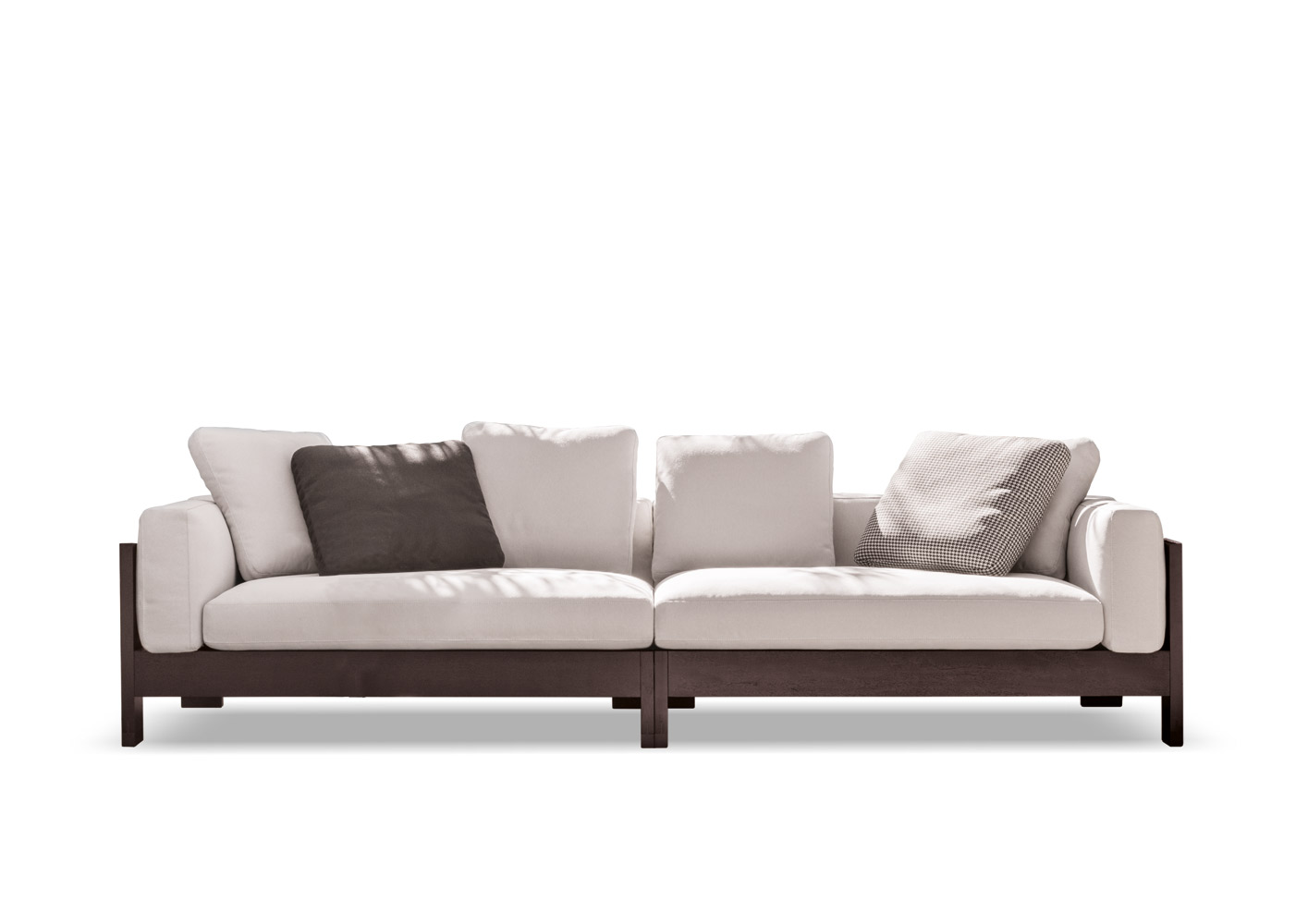 The sophisticated elegance that distinuishes the interior decor designs in the 2014 collection is inherent to the outdoor series and highlights the continuity and consistency of the brand's own style.

An exclusive new finish - a rich shade of brown - sends an even more sophisticated dege to the Alison "Dark Brown" outdoor seating system and facilitates the creation of elegant pairings with the new fabrics in the Art Lifescape 02 collection, bring a stylishly modern note to the outdoor series, as well.

The Alison "Dark Brwon" outdoor sofa is raised off the ground on 3/5 cm hight anondized aluminum blocks, groove-mounted and stained the same color as the wood, to prevent direct contact with the paving and thus protect the frame from moisture. In the new seating system, even the cushions have been redesigned to convey the air of casual elegance that sets Alison "Dark Brown" apart. Specifically, the cushions have been made softer, thanks to the use of new inserts in high resilience variable-density polyurethane foam, sheathed n eco-friendly water-repellent fiber.