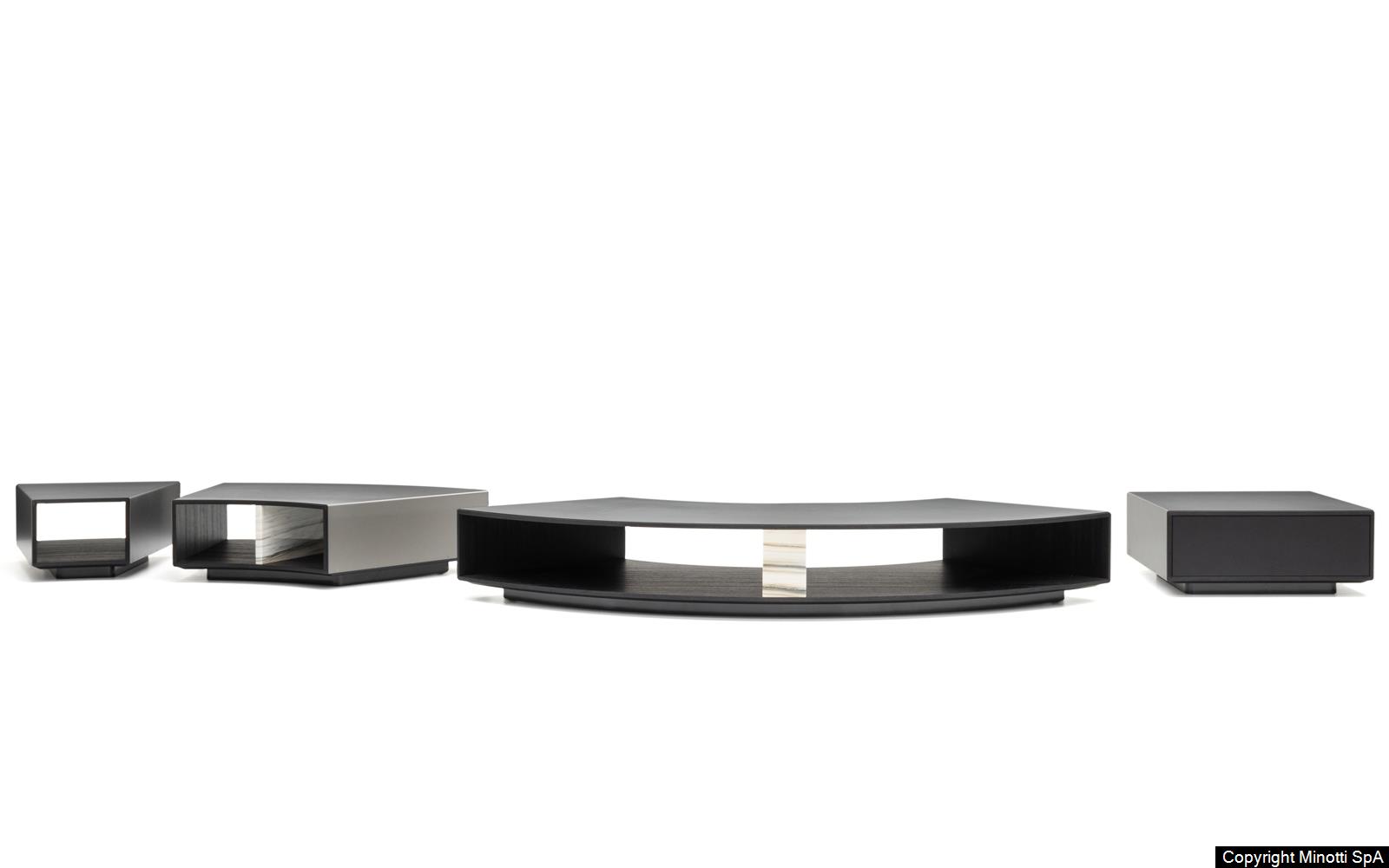 With a design that develops a quarter, eighth and sixteenth of a circle into three-dimensional elements, the Amber low units give the impression of modular furniture with countless configurations, flaunting forms that twist and turn in the space.
They are designed to stand alone or for use as part of an arrangement, as individual features or combined in seating systems, creating interesting contrasts between hard and soft materials that convey a dynamic effect to the various solutions.
Amber is at its most expressive when combined with the Daniels seating system, creating striking sequences in the living spaces with domino arrangements and designing a new domestic scenery, just like a true landscape design project for interiors.
Its frame in Moka-coloured wenge wood is covered outside with a sheet of matt Malt-coloured metal, and in some sizes it is enhanced by a partition in Zebrino marble or in Warm Grey glossy lacquered.
The Amber family also includes square elements with open compartments or spaces closed by a drawer.
An element that breaks the linear layout while at the same time linking the various features, Amber becomes the star of the show when positioned in the centre of the room, to create highly original, dynamic living areas.
Technical Features