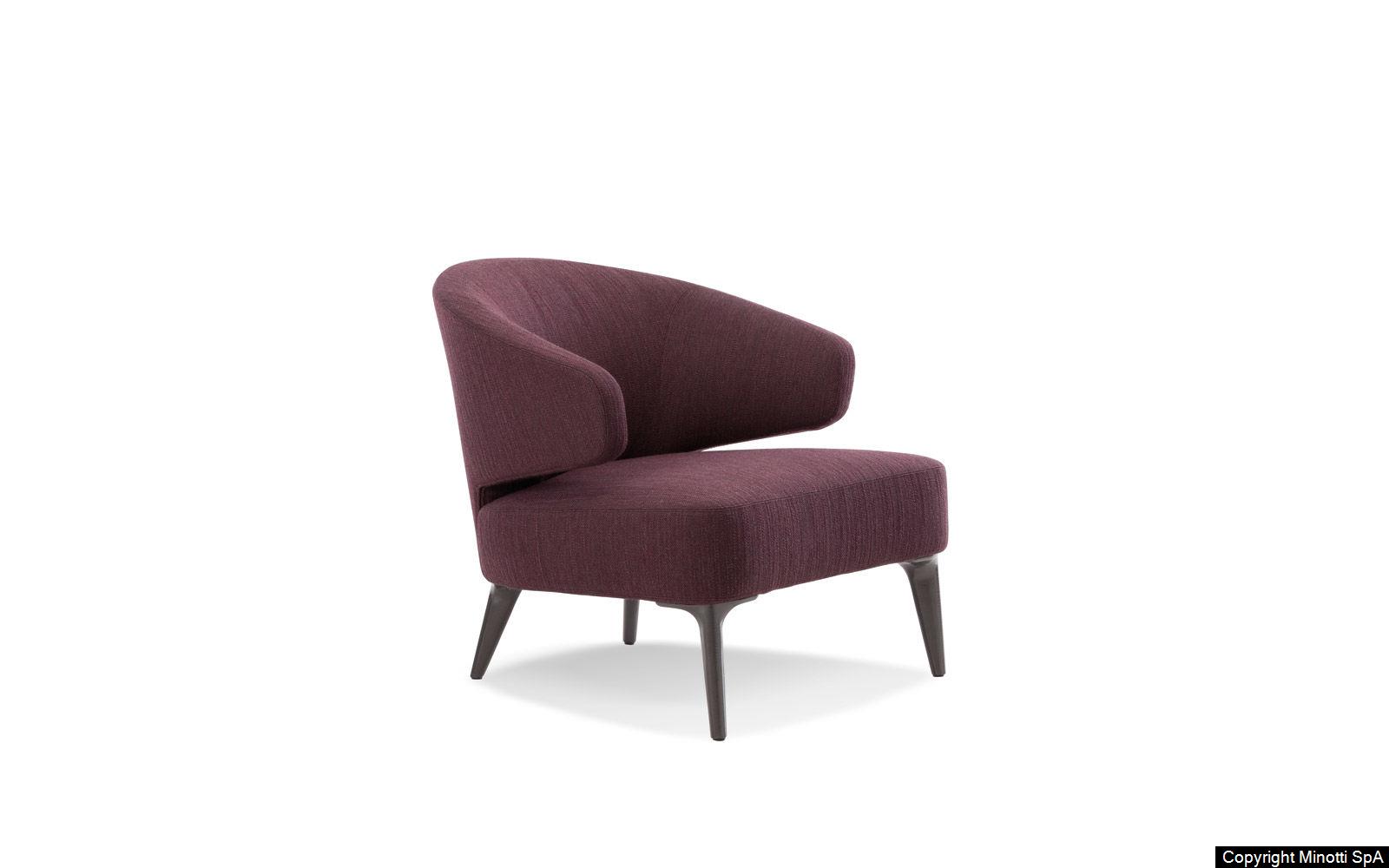 The inspiration for the Aston collections is the memory of the old-fashioned parlor or drawing room, reserved for receiving gursts, where smaller-scale sofas and dainty armchairs were in fashion. Today, lifestyles have certainly changed but the taste for preserving tradition and for the measured elegance expressed by some furnishings from the past has come back into vogue.

The Aston family of individual pieces includes a sofa, daybed, armchairs, poufs and chairs, custom designed to allow the conversation to continue indoors and outdoors. Aston and Aston "Cord" share the same design roots and aesthetic language and are pieces whose compact size and graceful lines are a boon to creating innovative interior and exterior projects that express a flow or continuity in the passage from both.

The sofa features an enveloping back that is echoed in the lines of the armrest; it is raised off the floor on pewter color cast aluminum feet that underscore its fine design qualities.

The Aston armchair, featuring soft padding in the seat cushion and the seat back, extends a comfortable welcome and is available with or without arms.
A SMINK showroom model. In stock and available for immediate purchase.
Technical Features