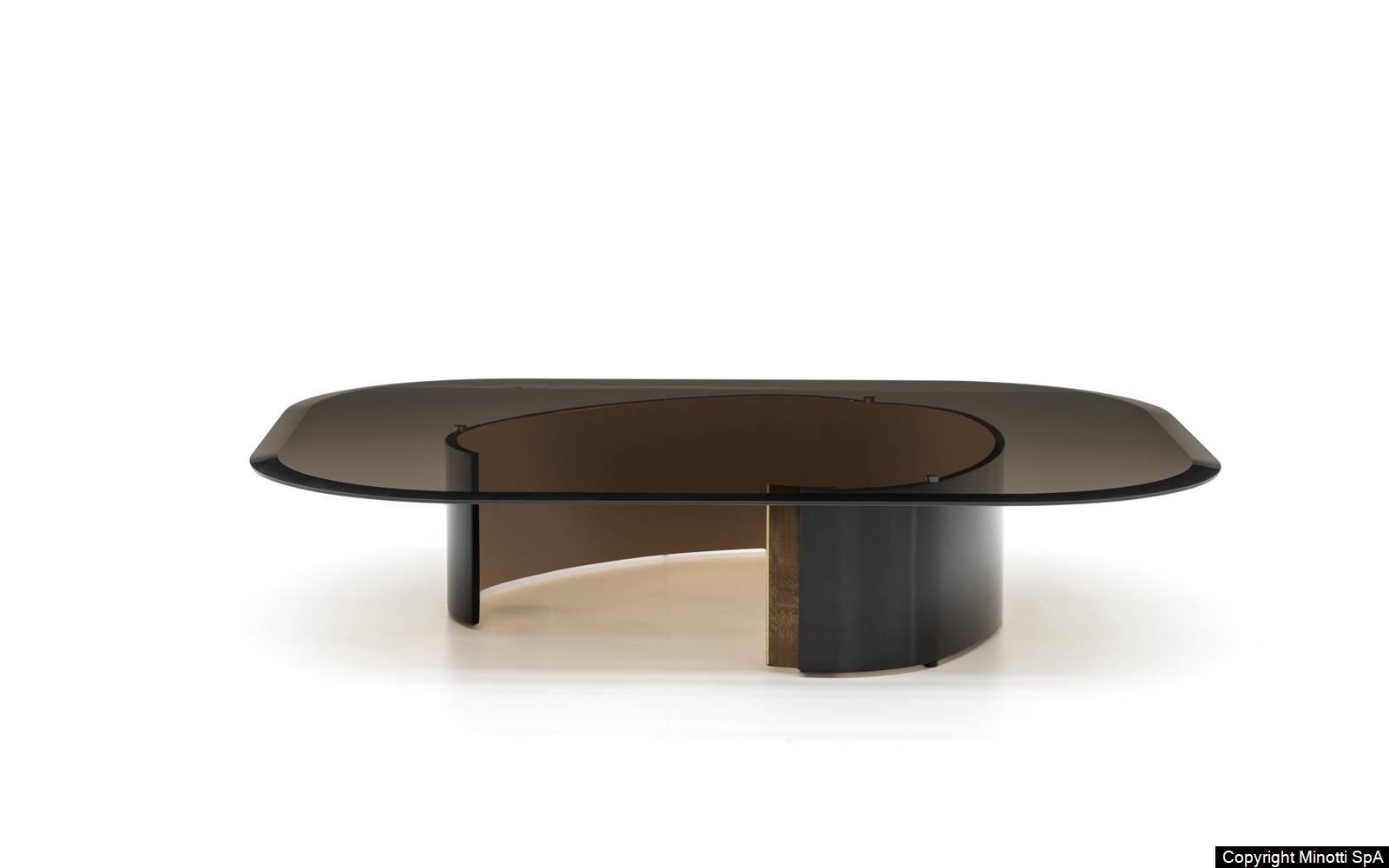 Inspired by the world of high jewellery, Bangle resembles a classic rigid cuff bracelet articulated by a clasp which, thanks to a pin, determines the angle at which it opens based on the dimension of the surface that it hosts.
Reminiscent of a jewel, it is adorned with precious finishes, such as the varnished polished Light Gold aluminium sheet on the inner surface and the Caffè coloured polished lacquered effect on the exterior, providing a sophisticated contrast, with a detail at its end in Light Gold polished finish.
The shape of the base is visible through the elegant top in round, square and rectangular bronzed glass, delicately chamfered round the edge.
Bangle has all the characteristics needed to stand out as a true element of surprise in any interior design project.
Technical Features