BELLAGIO DINING PEWTER
By Minotti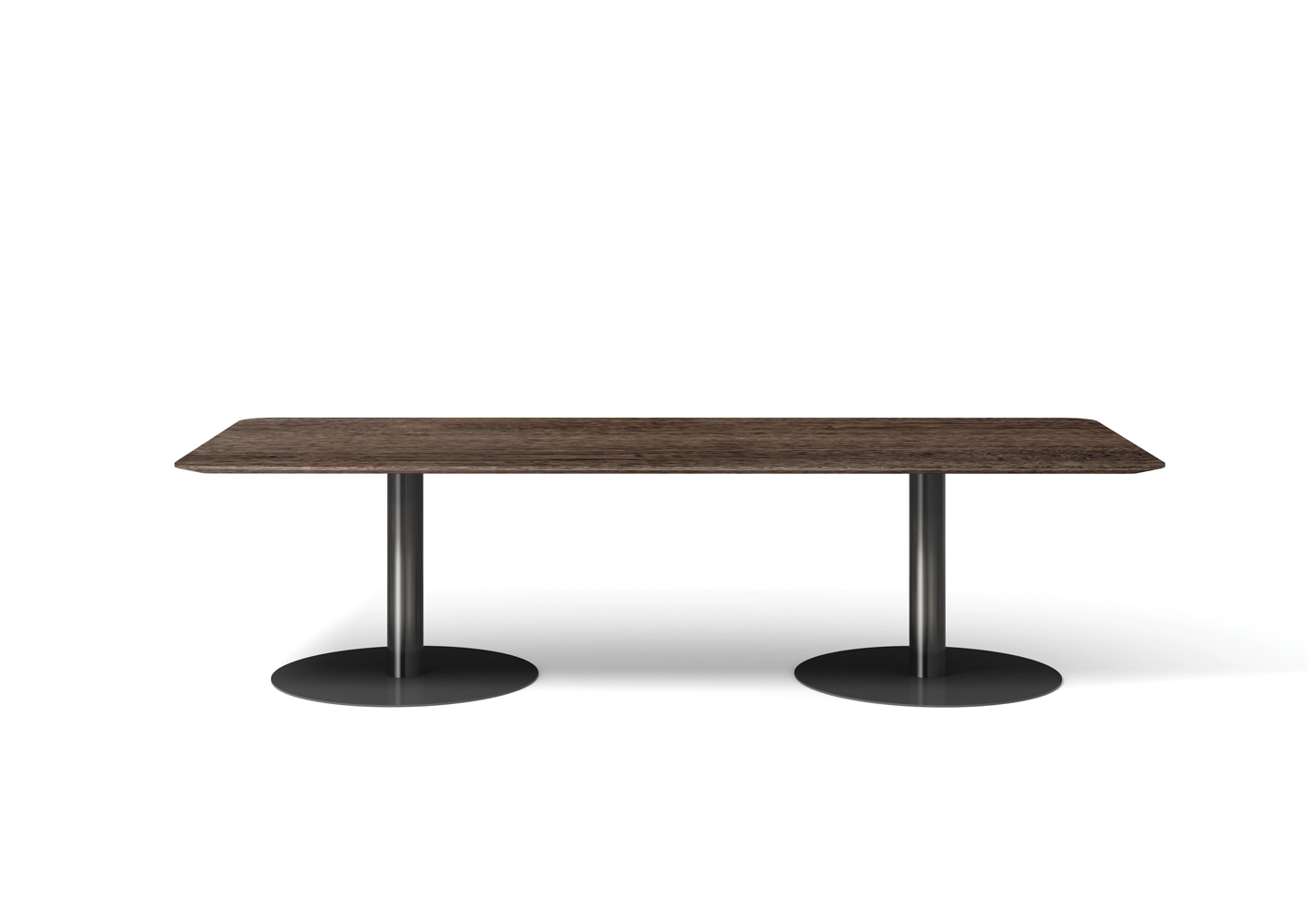 The collection of Bellagio tables features a classic design and introduces an elegant dining table, available in either the "Wood" version with wood base, or in "Pewter" with metal base and painted glossy pewter color finish.

The Bellagio Wood dining table rests on a single, sleek base in curved wood veneered in Sucupira stained mink color and rests on a metal support with painted glossy bronze color finish.

On the other hand, the base of the Bellagio Pewter dining table is made of tubular metal with painted glossy pewter color finish. The contoured top is available in round, oval, square and rectangular formats, the latter two with rounded corners, in various sizes and finishes that are conducive to different stylistic interpretations - one more natural chic with Sucupira veneer stained mink color, and one with a more audacious personality, in sand, granite or mud glossy lacquer finish.