Bellagio Dining Outdoor
By Minotti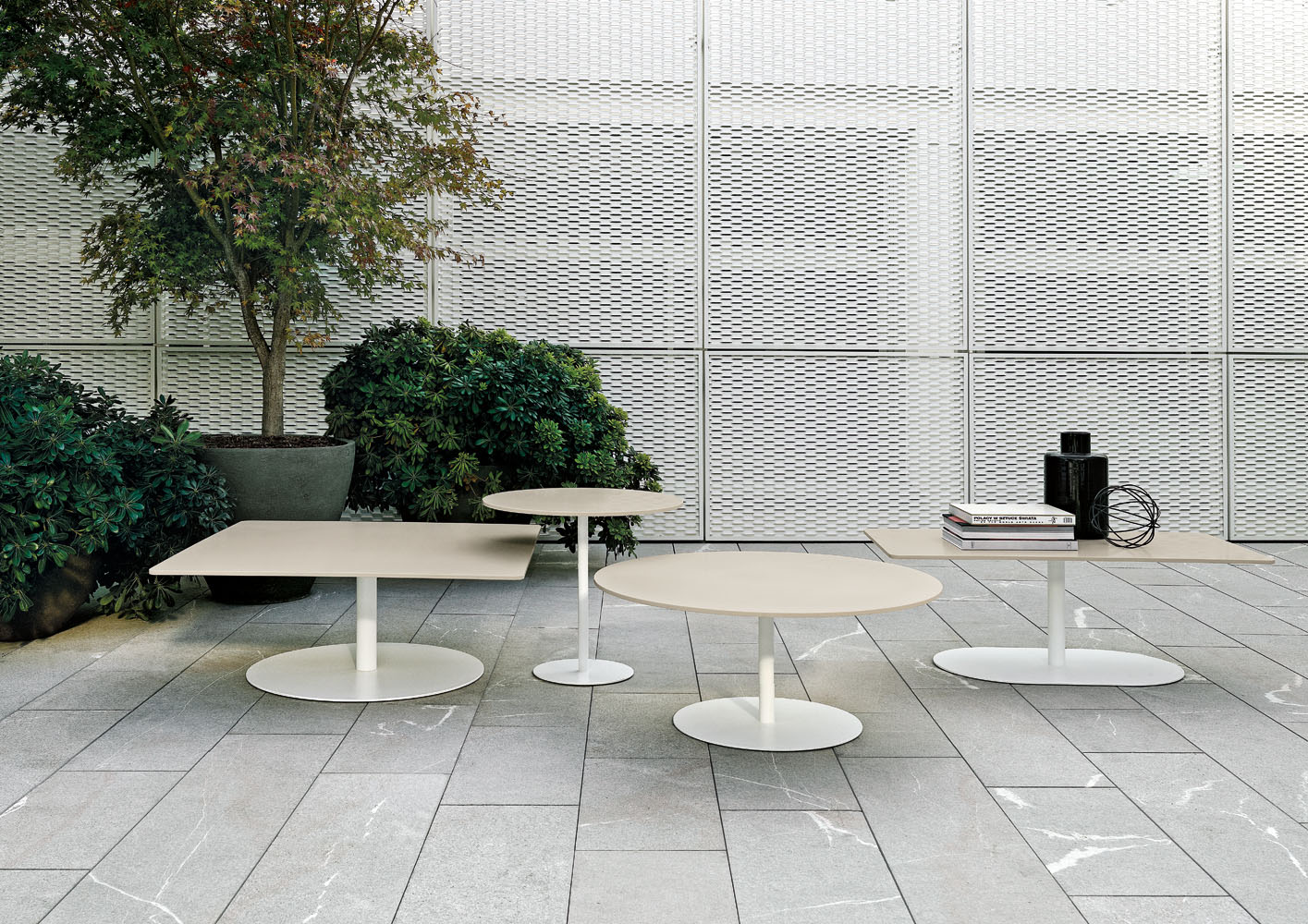 The Bellagio Outdoor family of tables expands with the addition of new dimensions in the dining and lounge dining versions, all available with stone or wood tops.
The contoured and fine-grain polished Basaltine version undergoes a unique stain-resistant treatment and has a stainless steel base with a polished Pewter, matt Ecru or matt Dark Brown epoxy paint varnish that guarantees colour stability over time. The version with a teak top in a natural finish has a structural stainless steel frame, varnished a matt Ecru or Dark Brown colour to match the finish of the base.
The two dining tables can be completed by adding the Lazy Susan swivel tray, 60 cm in diameter, made of fine-grained polished Basaltine stone with a contoured edge and chamfered lower part.
The family of Bellagio coffee tables shares the attributes of clean, simple design, in its new outdoor version, the table top material of choice is Corian, specially made for exterior use, and avalaible in various shapes and sizes. Corian etc... available in ware "Elegant Gray", and the base painted white with orange peel texture redefine the design of Bellagio outdoor, making it even more versatile than ever.