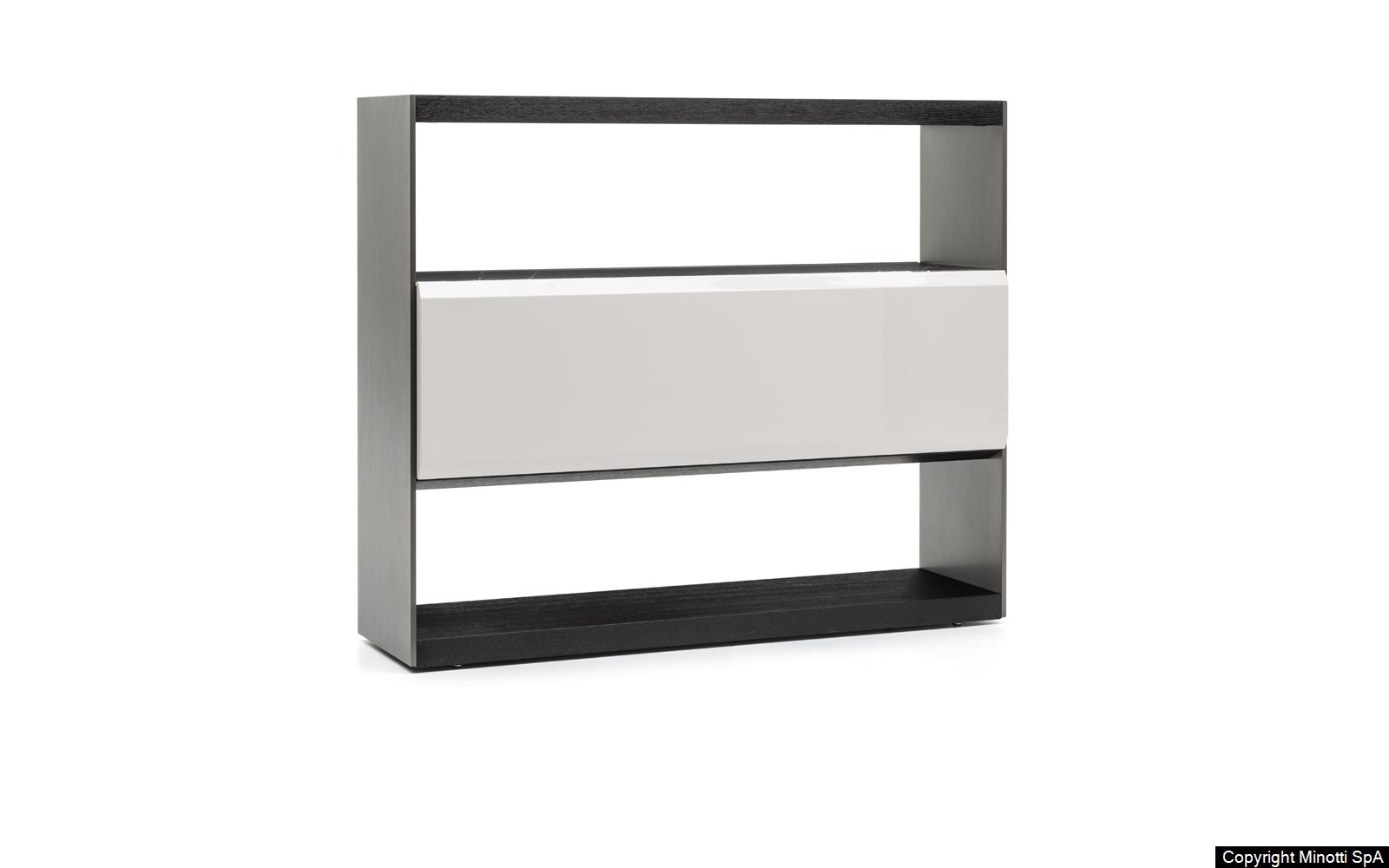 The Carson family welcomes the "buffet" version of the bookcase, characteristically inspired by a simple, contemporary look with clean lines that mark out the frame and central volume. The striking effect created by combining different thicknesses makes a comeback, with thinner ones for the sides in satin finish aluminium, painted Malt colour, and thicker ones for the bottom shelf and the highest top in Moka-coloured ash.
The central "buffet" volume looks suspended and features a top in Stone Grey marble. The top presents an elegant faceting that joins up with the same distinctive faceted detail on the edge along the length of the long doors, created with a painted finish in the shades of Warm Grey or Moka, or in Moka-coloured ash.
Inside, it conceals a free compartment for storing dishes and glasses and an equipped area with a sliding tray on runners to make the objects inside easier to pick up. A drawer reveals the sophisticated cutlery holder in saddle hide.
The interesting contrast between full and empty volumes in Carson Dine is complemented by the unique textures and colours of the materials, in a succession of alternate painted, metallic and wooden surfaces.