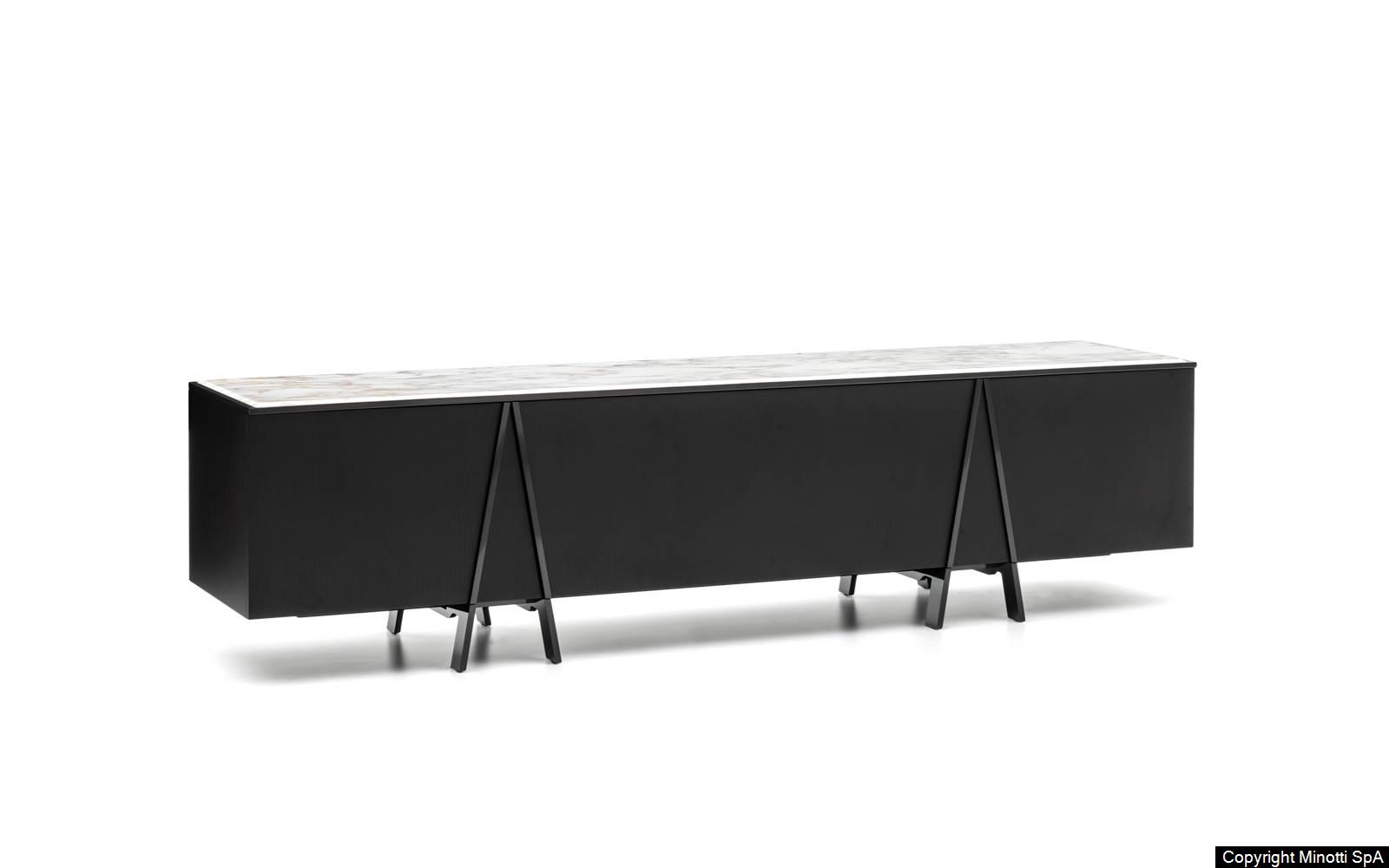 An upturned V, transformed from a structural support element into a strong decorative feature, characterises the Easel cabinets.
With a frame in Moka-coloured ash and supports in glossy Pewter-coloured aluminium, Easel comes in three versions: cabinet for the living area, cabinet for the dining area and vertical cabinet, for use individually or in pairs.
The element of surprise that distinguishes the design of Nendo is back: the true colours of what looks like a single front piece are slowly revealed in the form of doors or drawers with a sloping profile, following the lines of the decorative V shape.
The look of the cabinets is enhanced by a top in Calacatta or Stone Grey marble with bevelled edges, expressing the characteristic ability of Minotti to combine different materials and create an original, distinctive design.