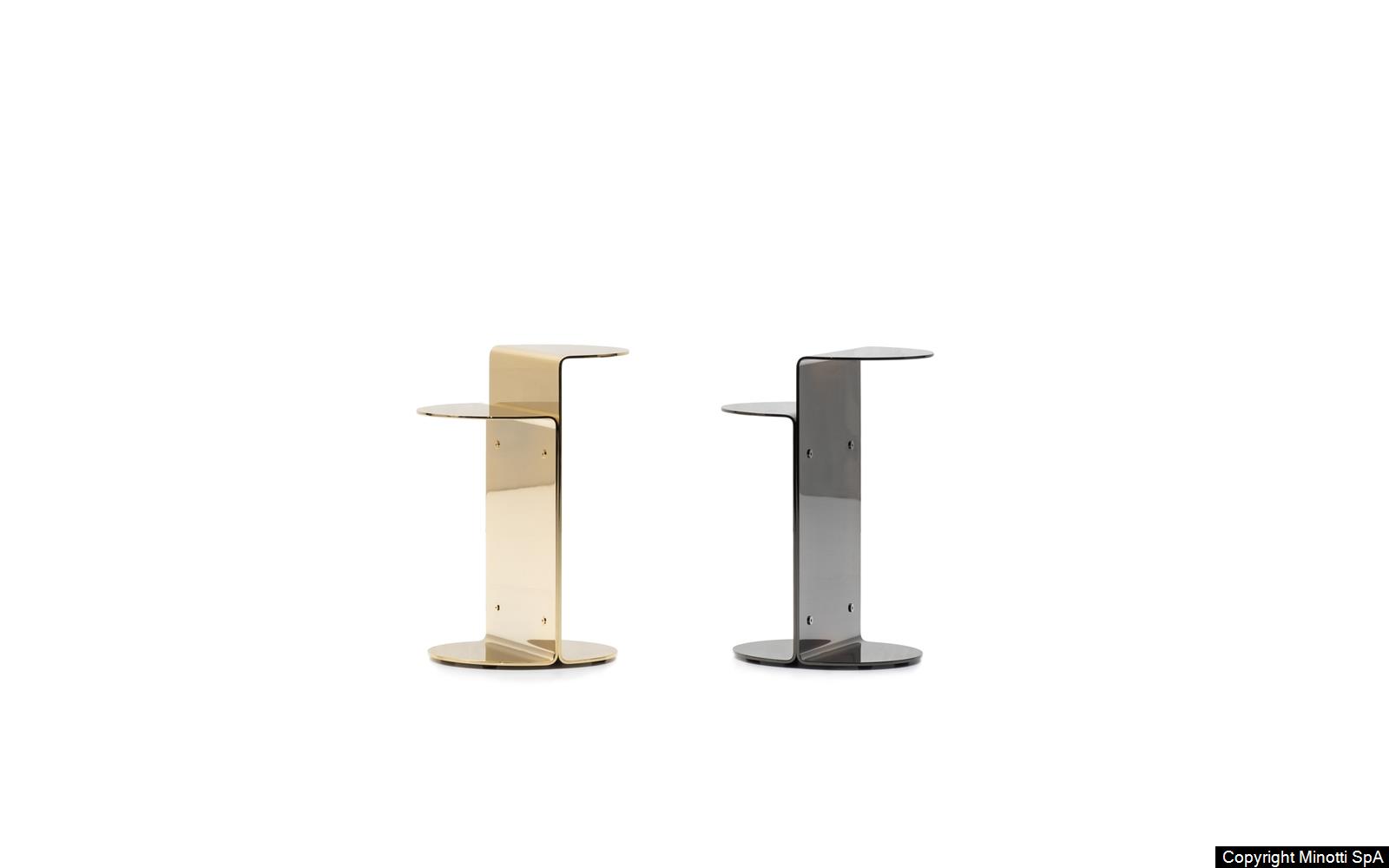 Designed as a jewel-sculpture, with its metallic glints, the Flirt coffee table adds a bright touch to interiors.
The structure, made entirely from a sheet of polished stainless-steel, is bent to form two "C"s facing one another, offering two semi-circular tops on different levels.
Like an artist's multiple, Flirt only comes in one size and is varnished in Black-Nickel or Gold. The screws that join the two C-shaped elements serve as decorative details, enhancing the metal sheet.