Floor Model Antero
By Verzelloni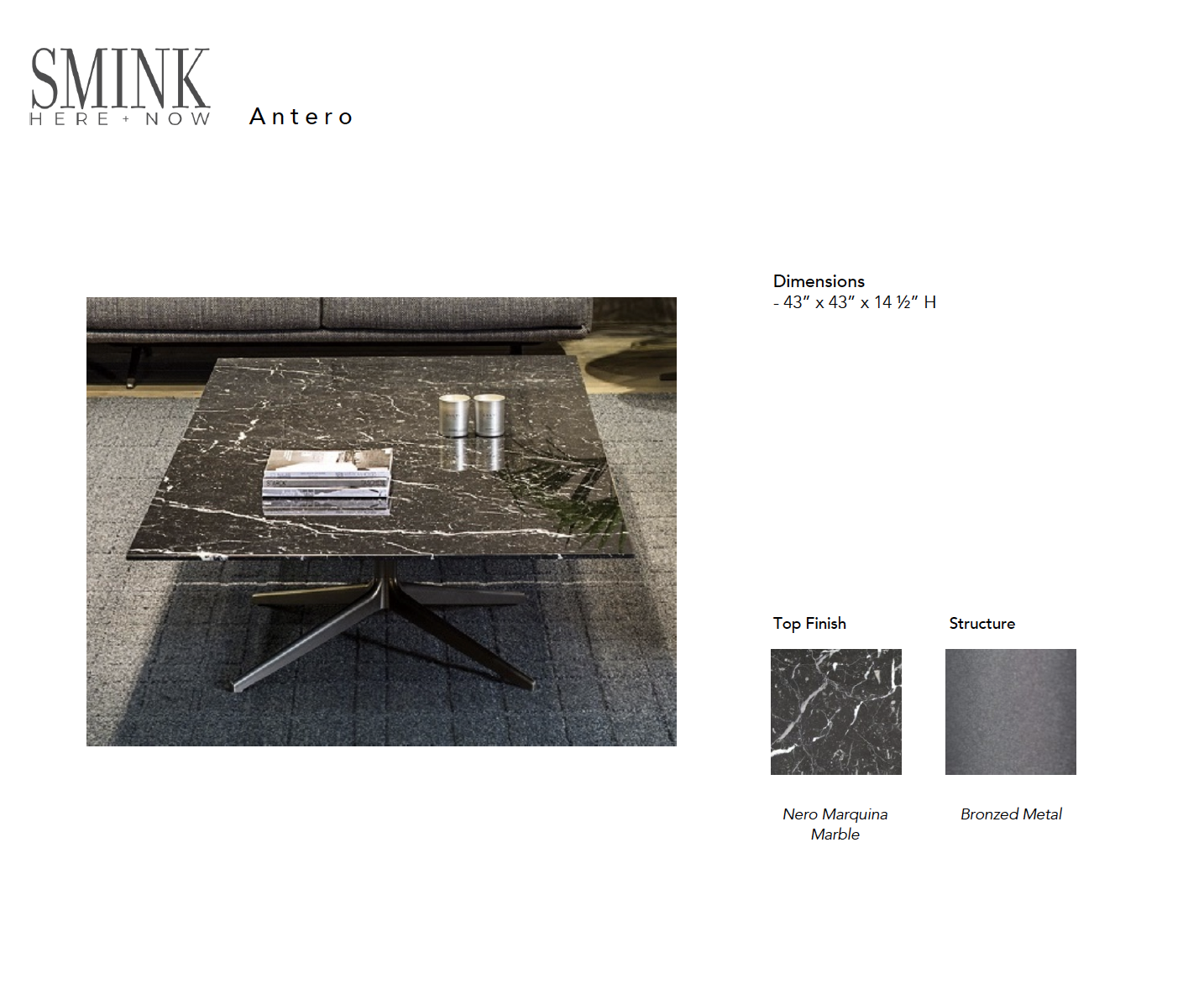 Coffee table with a linear and functional design with marble top; available square. Suitable for residential environments as well as for lounge areas and refined contract projects.
Price
Retail Price: $3,315.00
SALE Price: $2,299.00
All Sale items are final sale; no exchanges or refunds.
Prices shown do not include shipping or delivery.