Floor Model Chelsea Armchair
By Minotti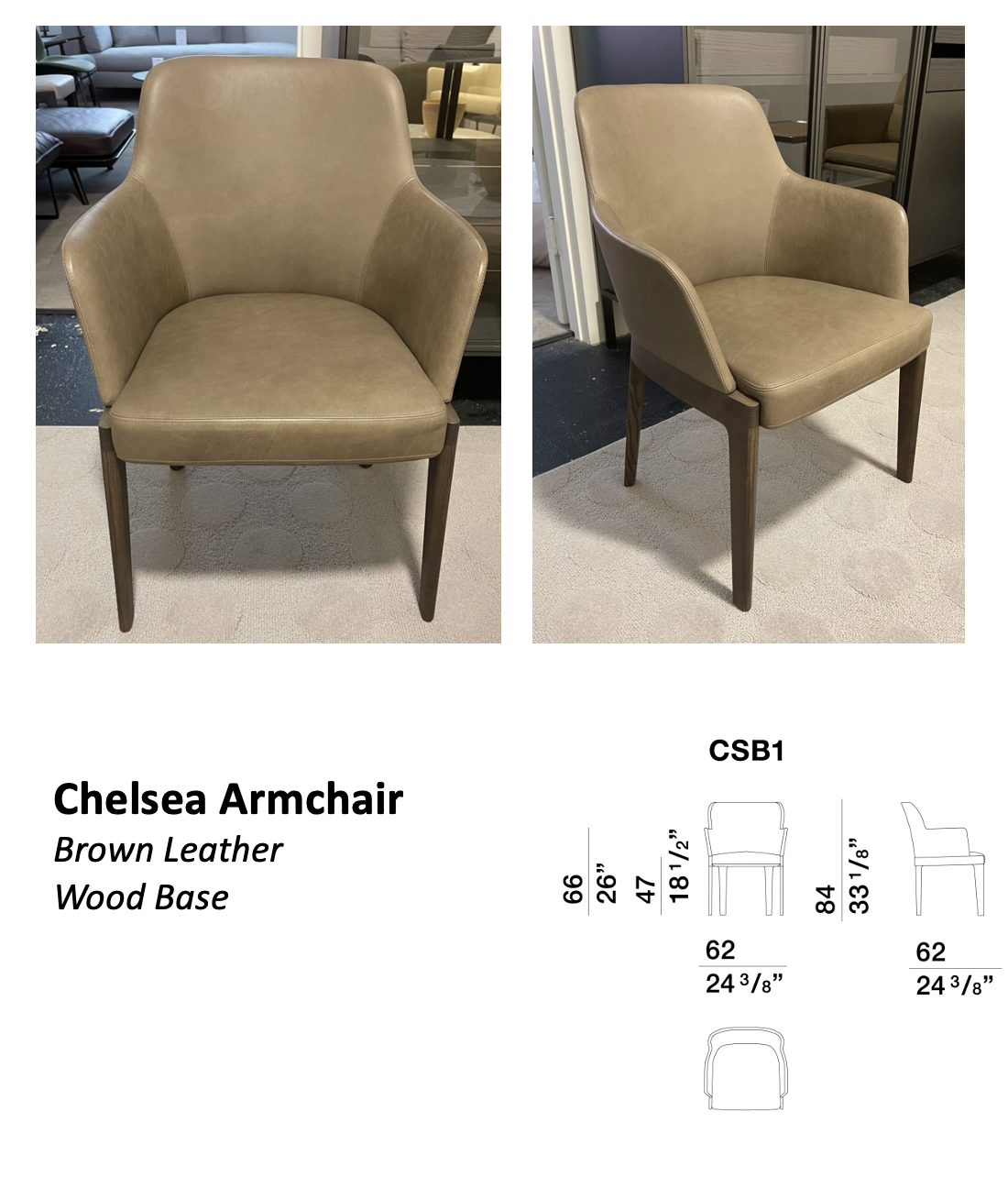 Chelsea is a series of chairs in varied styles, particularly well-suited to the refined home. This single chair would work well for a home desk or vanity situation. Upholstered in a soft brown leather.
List Price: $2,600.00
Sale Price: $1,199.00
All Sale items are final sale; no exchanges or refunds.
Prices shown do not include shipping or delivery.