Floor Model Chelsea
By Molteni & C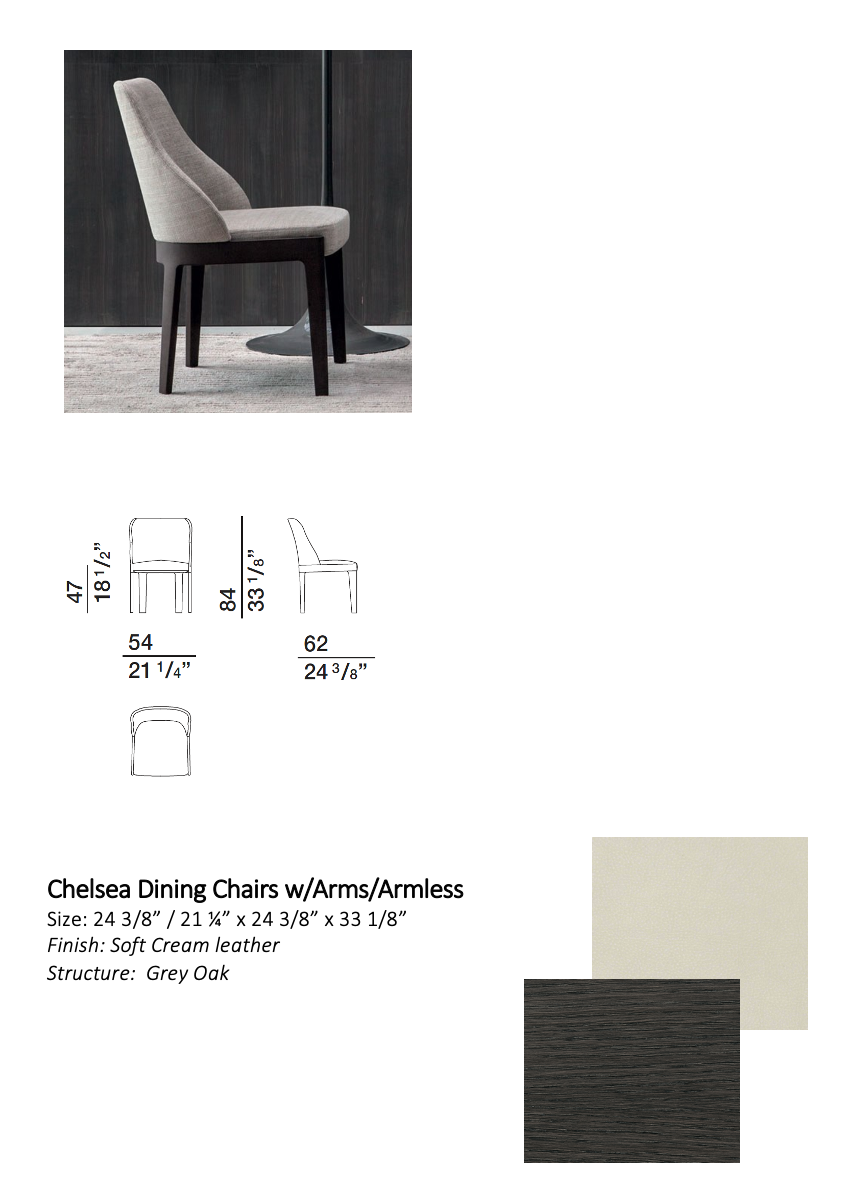 The Chelsea dining chair summarizes the essence of contemporary design and the memory of tradition. Our floor model set is upholstered in a neutral ivory leather with grey oak legs. A staple at any dining table.
4 Available
List Price: $6,999.00 for set of 4
Sale Price: $3,999.00 for set of 4
All Sale items are final sale; no exchanges or refunds.
Prices shown do not include shipping or delivery.