Floor Model Goya
By Arfelx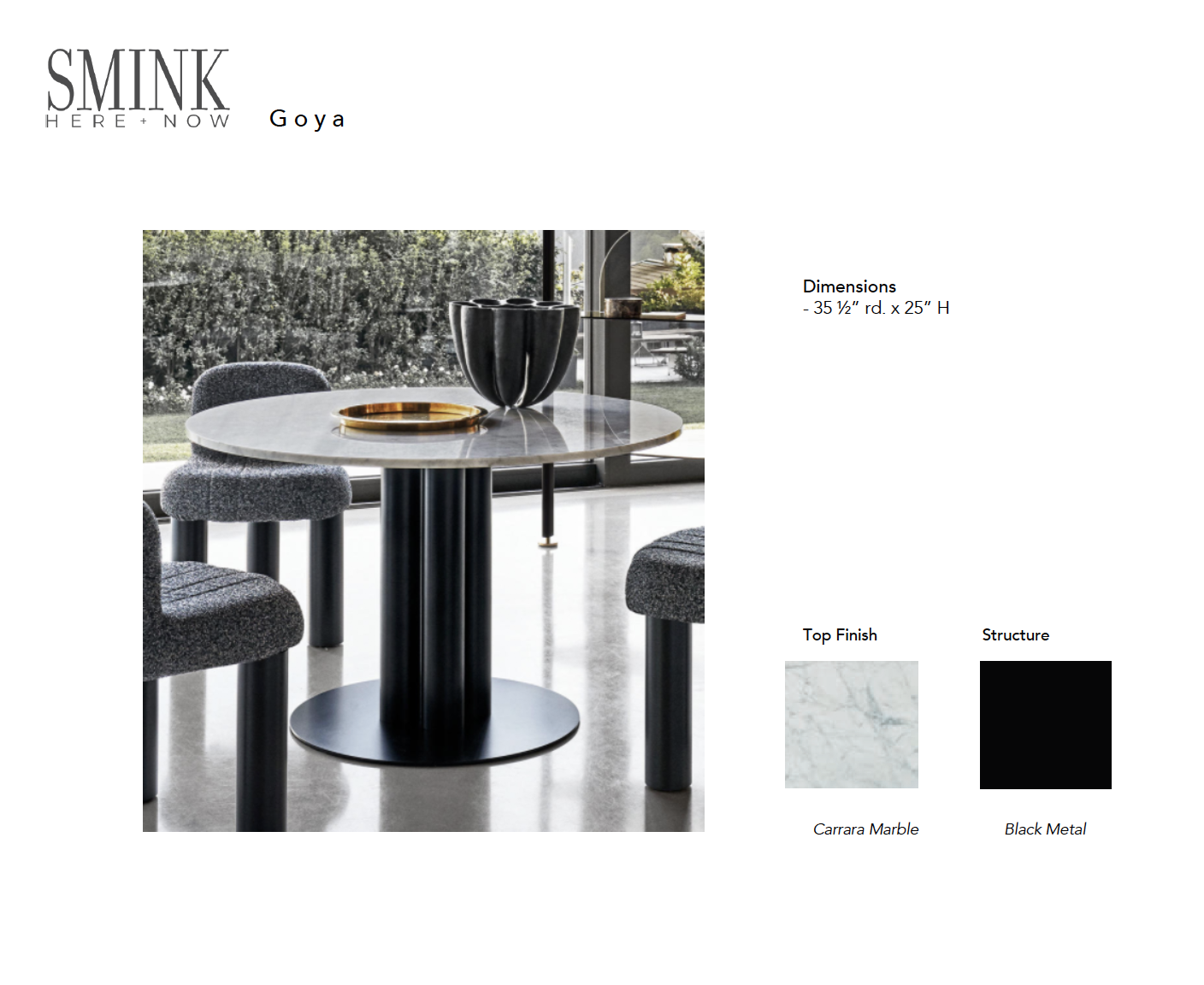 Goya is a table with round, essential and simple lines, but with a great visual impact. Our floor model is white Carrera marble and black base.
Price
Retail Price: $8,055.00
SALE Price: $5,599.00
All Sale items are final sale; no exchanges or refunds.
Prices shown do not include shipping or delivery.