Floor Model Lowtide
By Linteloo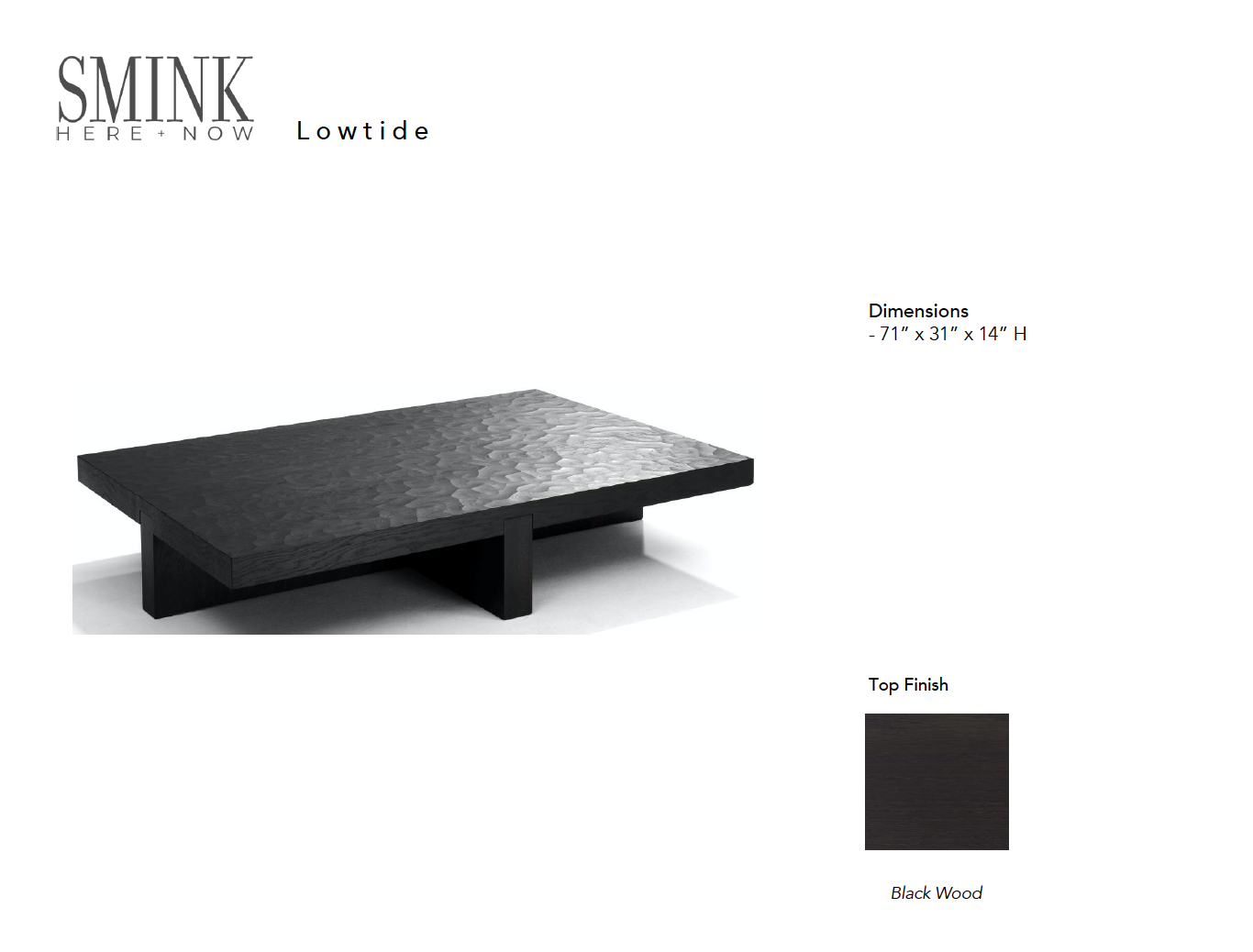 The 'Lowtide' coffee table by Dutch designer Roderick Vos was inspired by
a walk along the wind-swept seashore. The piece uses a computer guided
milling technique to give the top a 'handcrafted' pattern, that resembles the
sand structures left on the beach at low tide.
Price
Retail Price: $4,674.00
SALE Price: $3,499.00
All Sale items are final sale; no exchanges or refunds.
Prices shown do not include shipping or delivery.