Floor Model Suitcase Line
By Minotti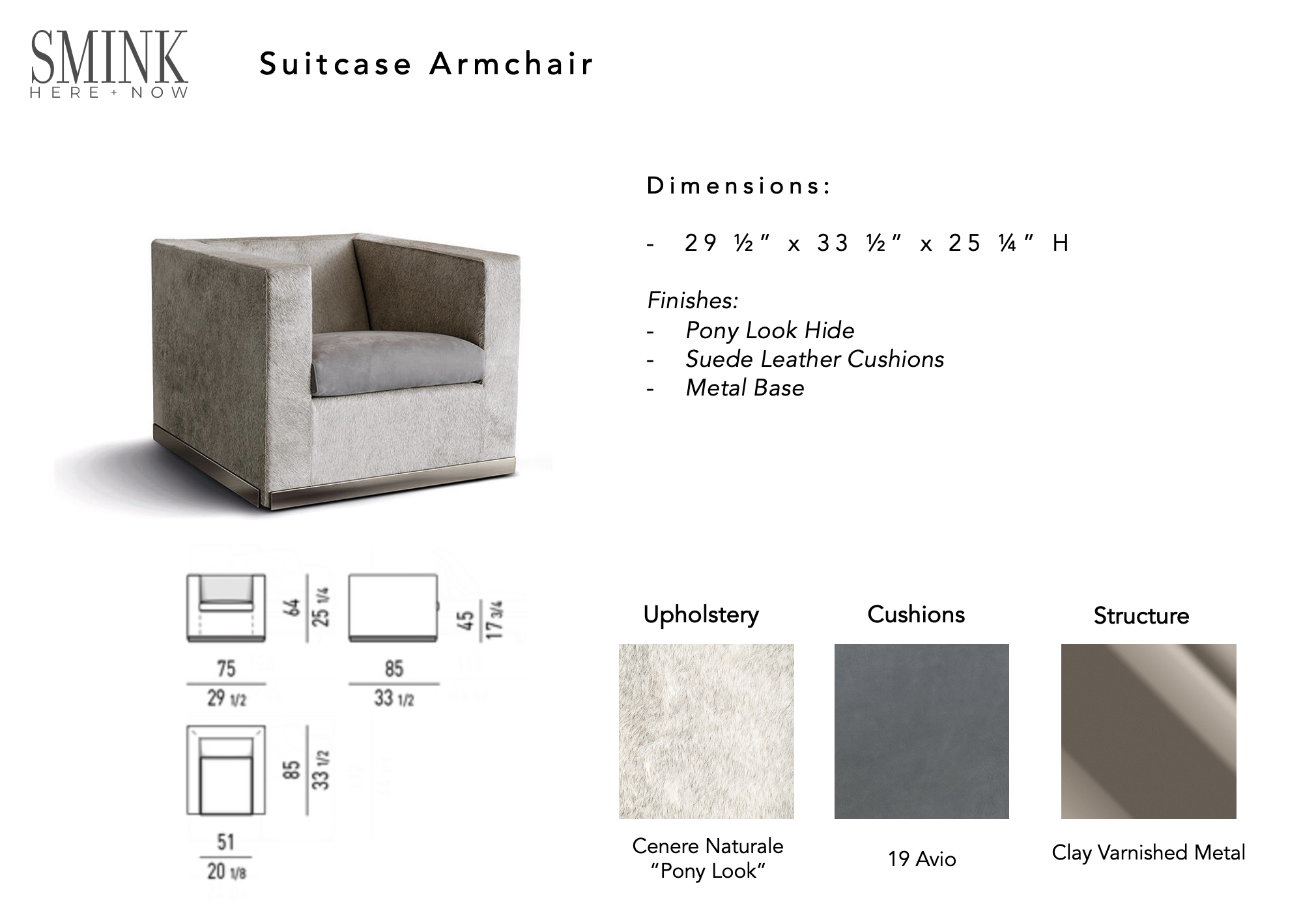 The iconic cubic Suitcase armchair, designed by Rodolfo Dordoni in 1997, gets an overhaul in the 2019 edition Suitcase Line, providing a contemporary take on the concept and geometric rigour of the original piece, characterised by new details.
(Two Available)
List Price: $12,064.00 ea.
Designer Net Price: $10,254.00 ea.
Sale Price: $6,999.00 ea.
All Sale items are final sale; no exchanges or refunds.
Prices shown do not include shipping or delivery.