Glove Cabinet
By House of Finn Juhl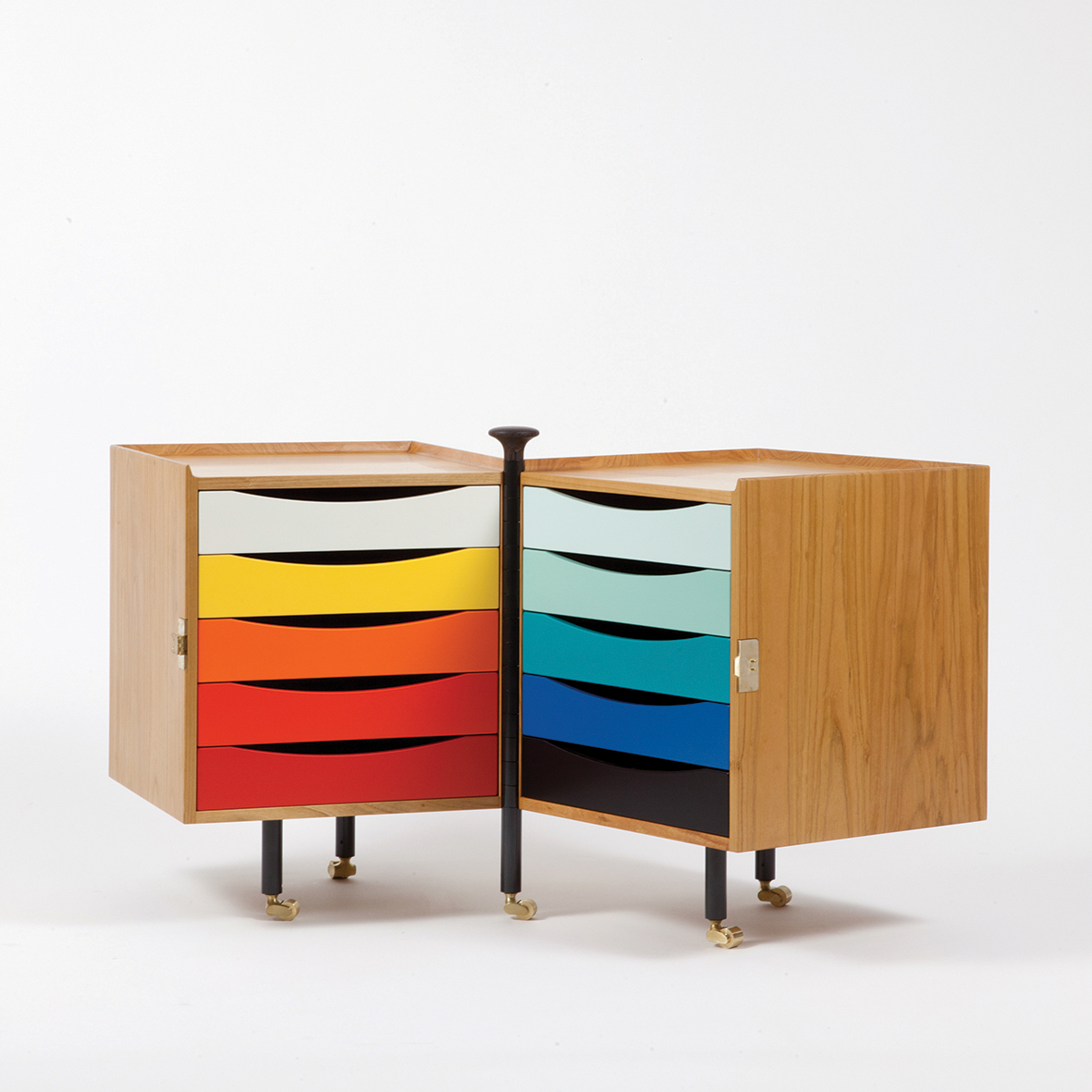 Finn Juhl's Glove Cabinet was originally part of a bedroom suite he designed for his wife, music publisher Hanne Wilhelm Hansen in 1961. Besides the glove cabinet, the set consisted of two lounge chairs and a small coffee table. The bedroom suite was crafted of solid cherry with exclusive decorative details of brass and wengé wood. The delicate cabinet opens up like a jewellery box and reveals its ten trays in different colours, based on Goethe's theory on colour and his colour wheel. Hanne Wilhelm Hansen loved gloves, but found it difficult to keep track of all the pairs, and the colour-coded trays were designed to help her keep order among the untidy gloves.
The glove cabinet was presented by Ludwig Pontoppidan at The Cabinetmaker's Guild Exhibition in 1961 – Finn Juhl's 25th and last guild exhibition.
The 2015 version of the Glove Cabinet is produced like the original in every detail, making it a genuinely exclusive product. The cabinet is only manufactured on request in oil treated handmade solid Japanese cherry with handle in solid wengé and main hinge and legs in burnished steel with handmade lock and castors in solid brass.
"With his artistic approach to design Finn Juhl is one of the few who masters both functionality and delicate detail. Few other pieces of furniture have managed to catch the imagination of generations like Finn Juhl's glove cabinet," says Director Hans Henrik Sørensen of The House of Finn Juhl.