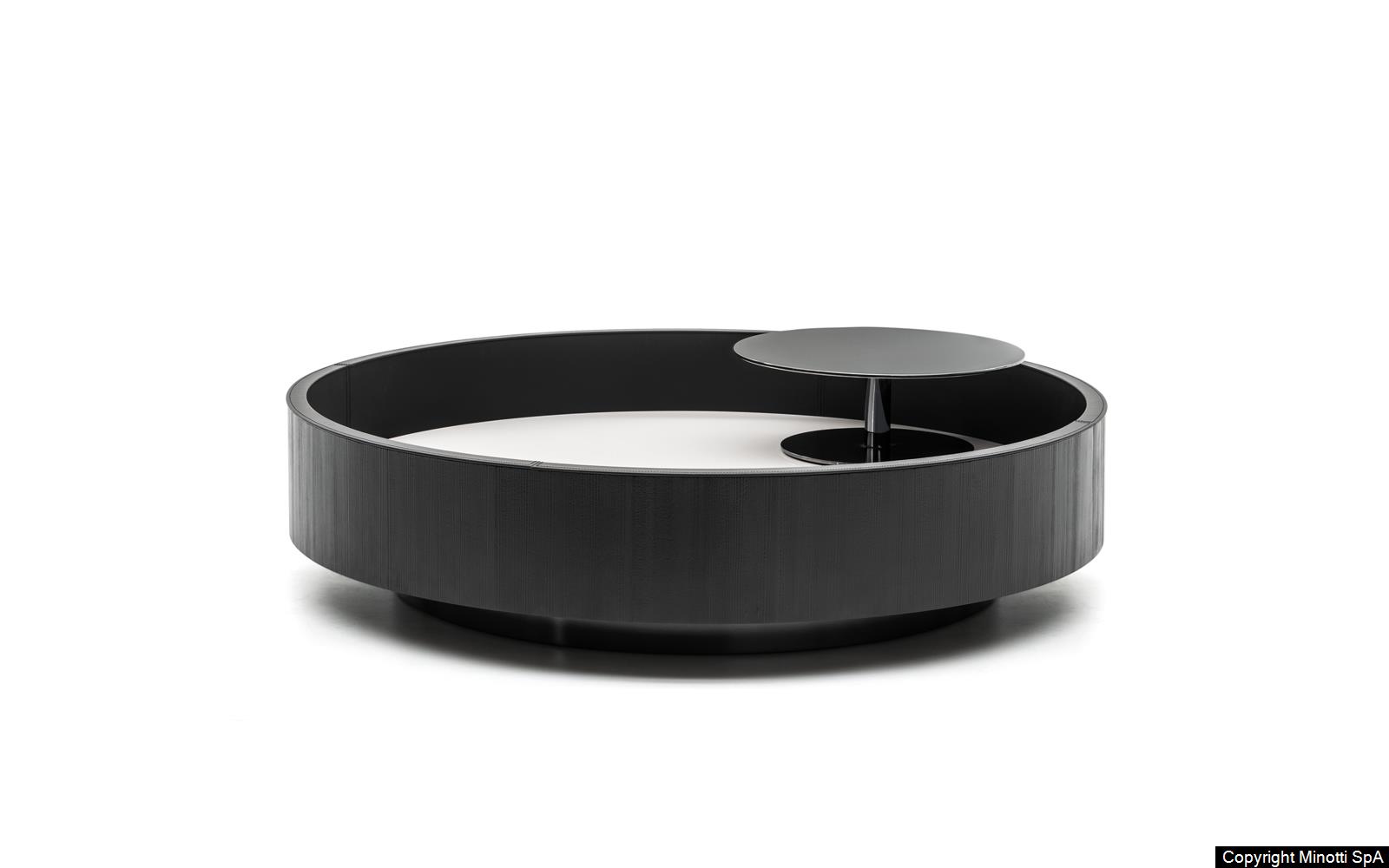 Designed to resemble an oversize tray, Jeff is a swivel low table, 120 cm in diameter, which makes a striking impression.
The wide strip of Liquorice lacquered brushed larch wood, elegantly covered in saddle hide at the top and inside, hosts a lower top in Warm Grey or Black back painted glass that sits on the base. In addition to its impressive aesthetic effect, the cavity formed is also a practical storage solution for magazines, bottles or small objects.
A Black-Nickel metal stand provides a removable mini-table, bringing an element of surprise to the ensemble and restoring the serving level to standard height. It is composed of two discs joined by a central support, the top one of which is 45 cm in diameter.
Technical Features