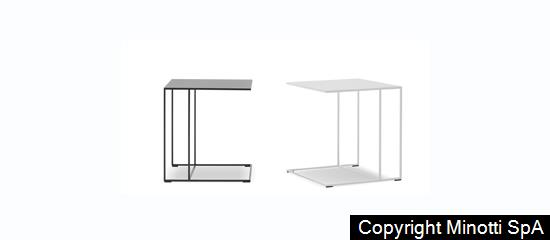 Derived from the Leger indoor side table, which was presented for the first time in 1998, the outdoor version is outlined by the essential geometry.
Reminescent of the classic valet coffee tables, it can be easily combined with the seats of the Outdoor collection.
It is available in one size with an outdoor metal paint finish, enriched by the original "orange peel" texture in White or Black/Silver colour.