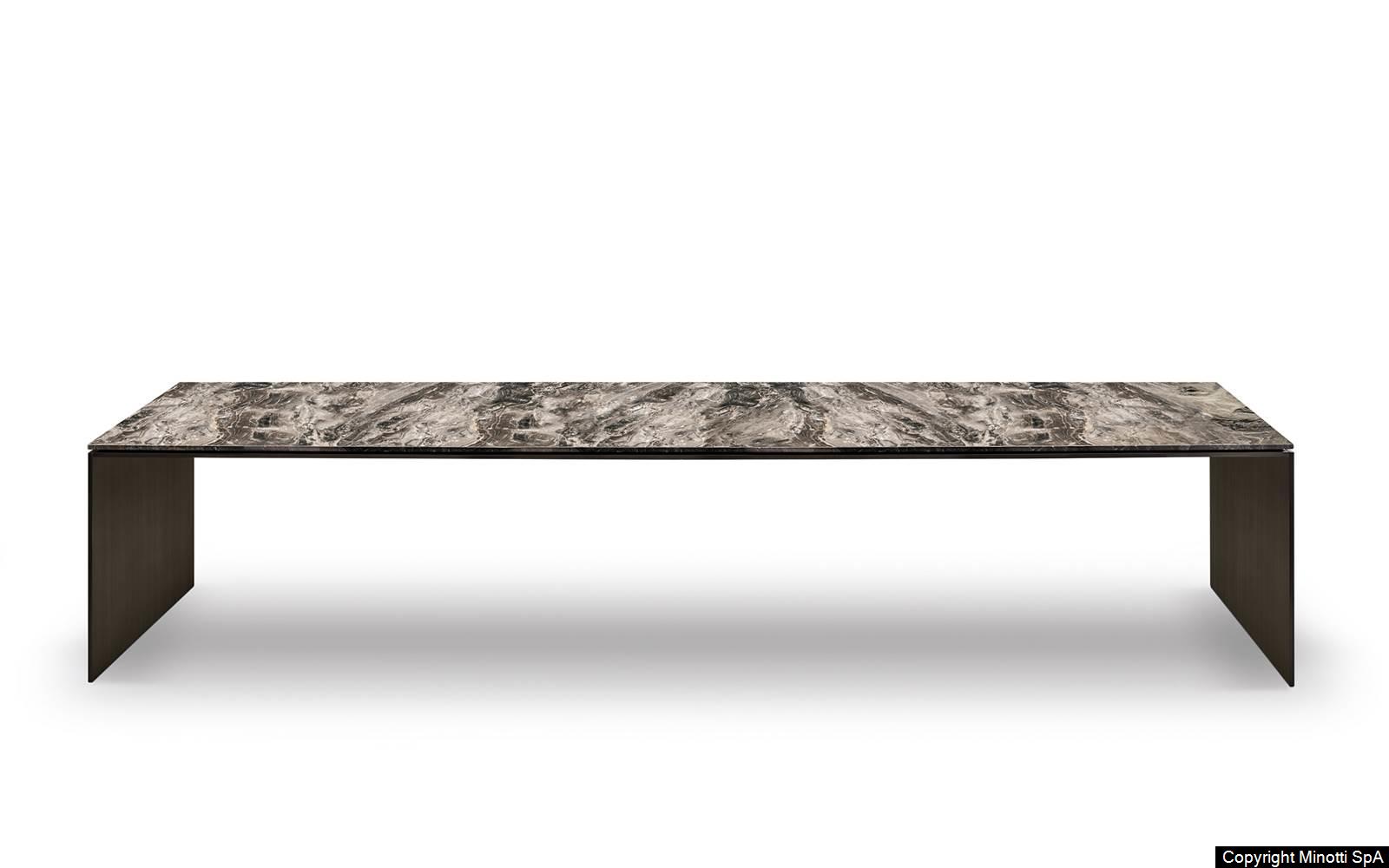 An expression of the minimalism that pervades the Brazilian architect's designs, the Linha dining table is a manifesto of his constant pursuit of elegance in the proportions of his creations, and of his almost obsessive attention to detail.
Linha, or "line" in Portuguese, is his response to the challenge of designing a dining table with a large span, a frame only 16 mm thick and a top that can reach up to 4 metres in length. Visually, it appears extremely lightweight and aerial, despite the strong impact of the materials used, in which marble boldly takes centre stage.
In the more sculptural version, the frame designs a bridge, the top flush with the sides, whereas in the other tables the blade-like legs are set back from the surface. In the round top version, the cross-section of the blade-like legs is not rectangular, but slightly curved on the inside.
The stratified bearing frame with matte black lacquered finish features aluminium sides with bronzed satin copper finish and a top in Orobico Grey or Sahara Black marble. For some sizes, the top in Tobacco and Santos Rosewood is also available.