Mantova Tray Table
By Verden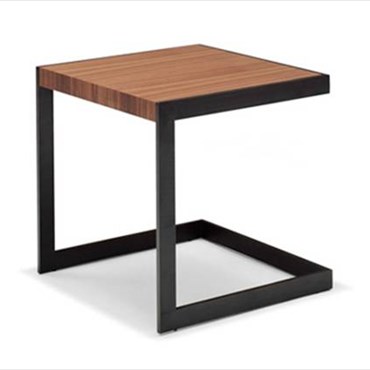 Verden – Danish for 'world' – is initiated by Linteloo to offer talented designers a platform on which they can develop their overall vision. These designers can use different techniques and materials without having to compromise to create a contemporary collection. While doing this, they have the knowledge and experience of Linteloo at their disposal.
Marcel Wolterinick opened his shop in Laren, Netherlands in 1986. His unique creations with clear signature did not go unnoticed in the Netherlands or overseas. Practicing in Interior Architecture, Garden Architecture, and Product Design, he brings his inspired new designs to the world via Verden.
Inspired by nature, Marcel says; "The philosophy in all of my works is that outside and inside grow together towards each other. Overlapping and if possible whereby the lines of the garden design connect with the interior."
Marcel prefers the use of contrasts between elements in his design. This is evident in his design of the Cervino and Figilio furniture collections. A beautiful balance between classic and modern, and the contrast between different materials shows the artist's beliefs.
The tables from the Mantova collection show straight, vertical and horizontal lines that are all symmetrical. Because the legs are placed within the table top, it seems to float. The table top is strong and thick in the middle and streams thinner towards the edges. The result is a sturdy table that looks very slim. SMINK showroom model.