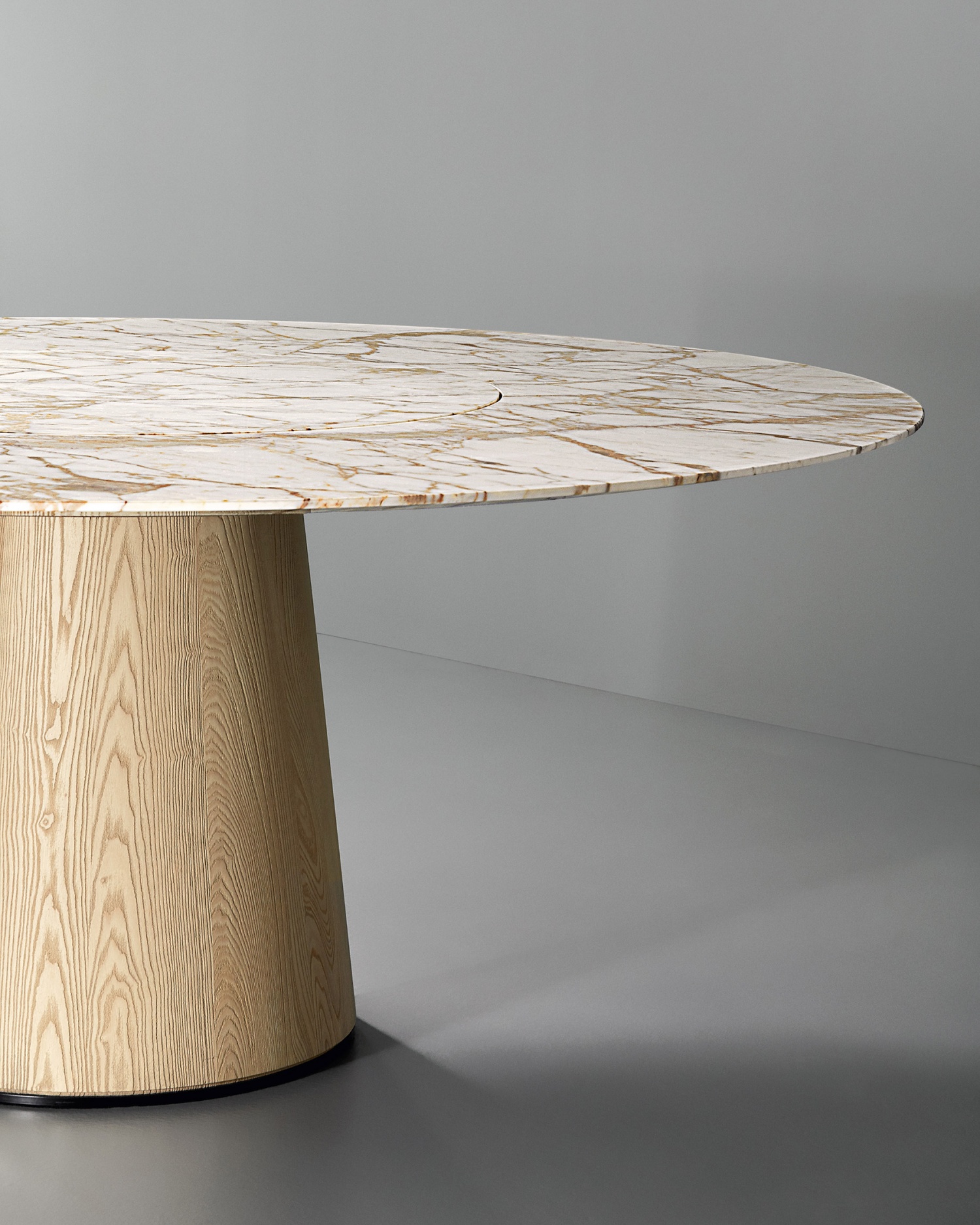 The Materic table, designed by Piero Lissoni, is a sculptural object where the absolute simplicity of design is juxtaposed to the sophistication of materials and workmanship. Materic features a round and tapered table top, laying on a truncated cone as a base and it's available in 2 version: top in marble with wooden base and wooden top with metal base.
The top in marble, available in 7 fine nuances ranging from verde rameggiato to the more traditional white Carrara marble or in all the wood essences of Porro's collection. The table top can also feature a rotating tray in the middle. The base is made up of 12 sandblasted natural ash, black stained or dark brown stained solid ash boards that are turned and connected to one another with finger joints so as to obtain a perfect truncated cone with a distinct wood grain.

The wooden top is available in all the wood of the collection, and the metal base is available in inox steel and brunished brass finishes.

The table comes in three top sizes, Ø 1600 mm, Ø 1800 mm and Ø 2000 mm, all fixed and with a rotating central disc; thanks to its generous size, it ensures maximum comfort for 6 or 8 people sitting around the table.