Pelican Chair
By House of Finn Juhl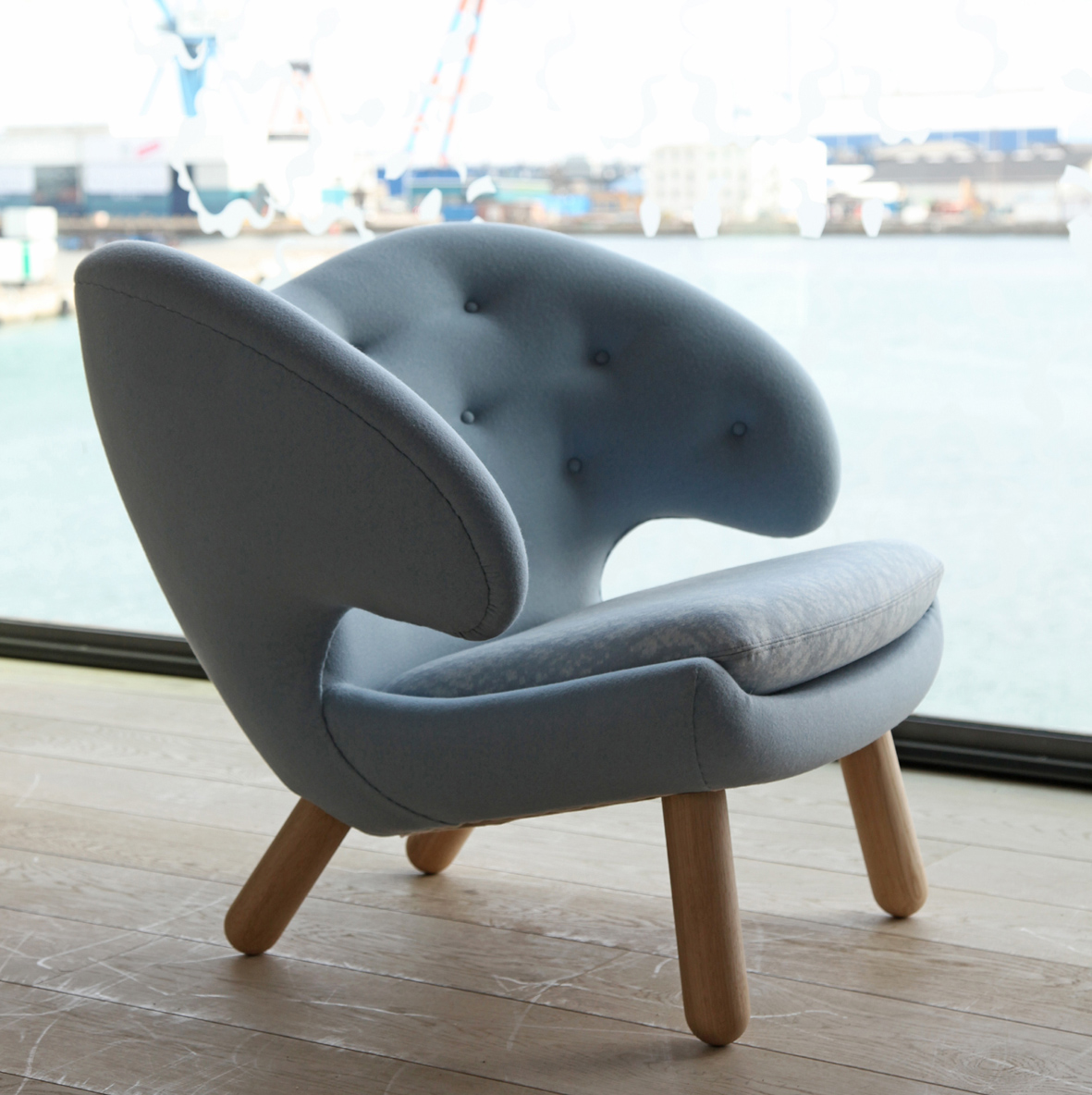 In no other design is Finn Juhl's fascination for surrealism more apparent than in the Pelican Chair. Of all Juhl's many designs, the Pelican was probably the one which was most ahead of its time. When it was presented at the Copenhagen Cabinetmakers' Guild Exhibition in 1940, it stood out with its unusual shapes and sturdy legs.
Very few were manufactured and the chair was almost forgotten until Onecollection rediscovered and re-launched the chair in 2001.
The characteristic soft and organic shape is almost like a body holding a body. When you sit down, the chair practically gives you a friendly hug. Like many of Juhl's later designs, the chair invites several comfortable sitting positions.
The sculptural chair fits seamlessly into most modern interior styles and works particularly well together with the Pelican Table and its close relative, the Poet Sofa from 1941.
The Pelican Chair is produced in two versions - with or without buttons. It is manufactured with a loose cushion and a hand sewn upholstery available in woolen fabric or leather. The legs are available in oak, walnut, teak and black stain.