Reading Chair
By House of Finn Juhl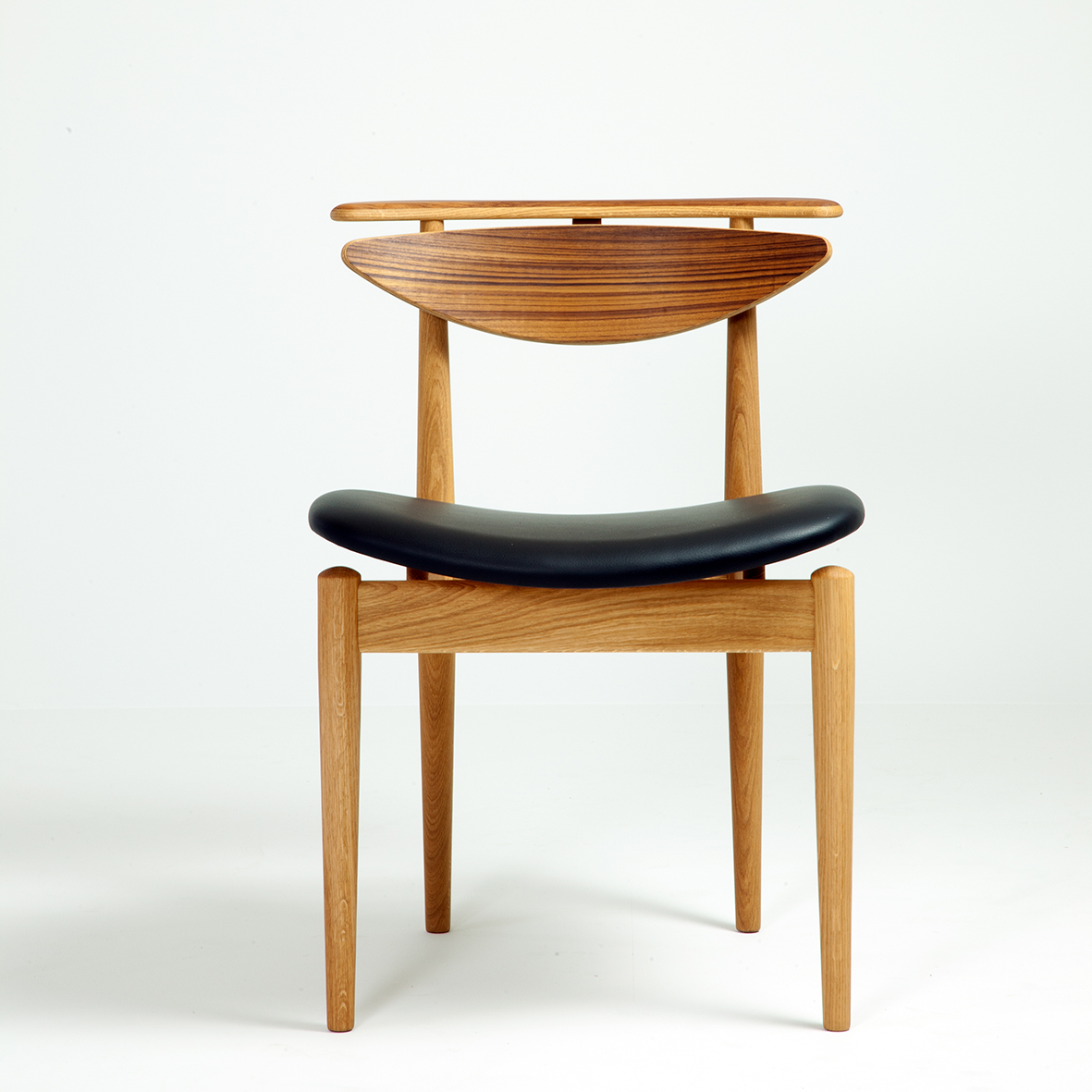 In 1953 the architect Finn Juhl designed a small elegant dining chair for the company Bovirke.
The chair is called "Reading Chair" because of the horizontal frame, ending the back. The Reading Chair is very comfortable and allows many seating possibilities which is typical for the Finn Juhl's furniture. You can even sit backwards on the chair resting the arms on the frame.
The Reading Chair is made in oak with back and top in either teak or walnut. The seat is upholstered with fabric or leather. Furthermore a black stained version of the chair is also available.
In 2015 the three major Danish furniture and interior magazines, Bo Bedre, Bolig Magasinet and Costume Living, nominated the Reading Chair as "Comeback of the year" in the Danish Awards 2015.