Ross Table
By House of Finn Juhl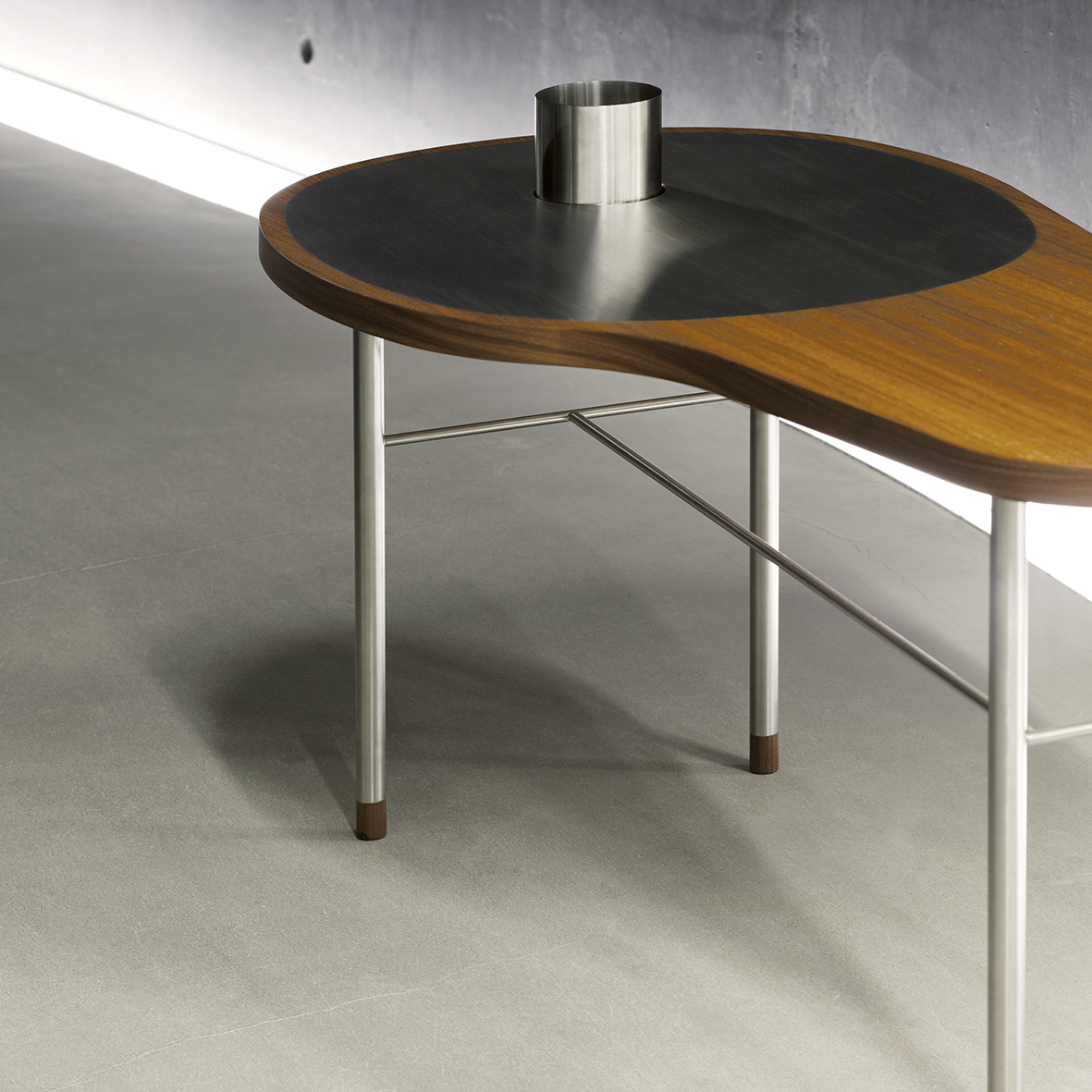 A large share of Finn Juhl's designs was commissioned work - often as part of his business as a renowned interior designer. The Ross Coffee Table was the result of a commission in 1948 by the well-known Danish law professor Alf Ross.
The design is extremely exciting: its delicate steel frame, kidney-shaped top, steel inlay with a built-in vase must have been particularly unconventional and modern in its day.
The table is manufactured in stainless or stained steel with a wooden table top in teak, oak or walnut.