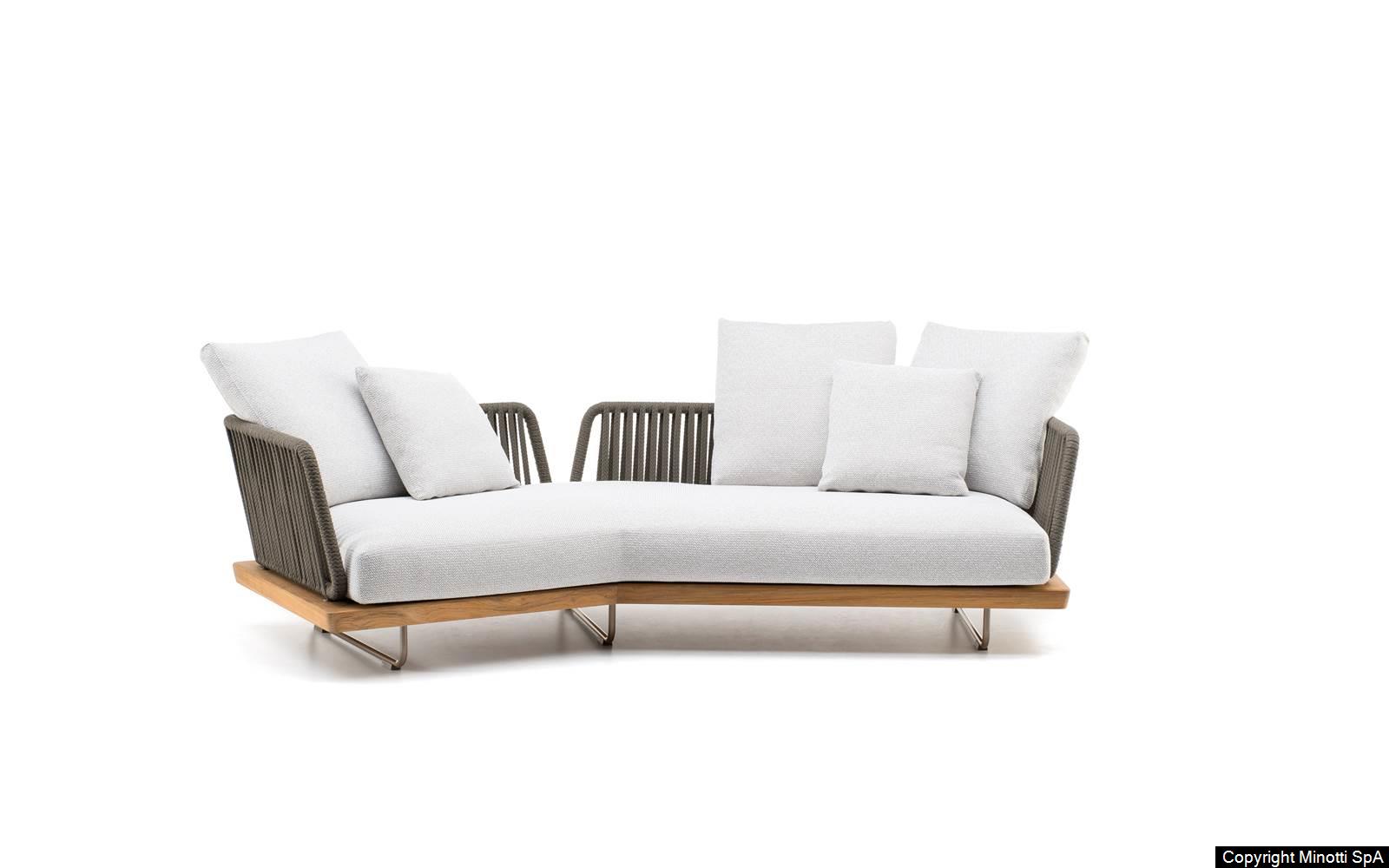 Sunray designs a new, open-air landscape where exquisite design and carefully researched comfort join forces to create an intimate, relaxing atmosphere.
With its enveloping design, the Sunray seating system is inspired by the desire to design situations that convey a sensation of intimacy and relaxation, in line with the concept of open-air living that imitates the comfort and beauty of indoor furnishing solutions.
Sunray is designed both to play a leading role in outdoor settings and to complement the other furnishing pieces in the collection.
It juxtaposes different shapes and materials: its airy surface in natural teak wood defines its horizontal line, while the curved backrest with interwoven cords gives it a dynamic allure.
The system, composed of pieces that can be used alone or combined together, offers a variety of compositional solutions thanks to the high versatility of its elements. The family is composed of armchair, sofa, end element with or without extending top, chaise-longue, loveseat, daybed with reclining backrest, and square and rectangular coffee tables.
The wide choice of upholstery featuring the fabrics of the 2020 Textile Collection means Sunray can be personalized with exclusive textures and an extensive colour range.
The natural teak top with sloping section sits on a polished Bronze metal structure: it is tapered on the edges and hosts the mattress-like cushioning of the seat.
The backrest is characterized by a tubular profile covered in flat cord, in Bronze and Ecru colour, which designing a linear weave.