Tape Cord Outdoor
By Minotti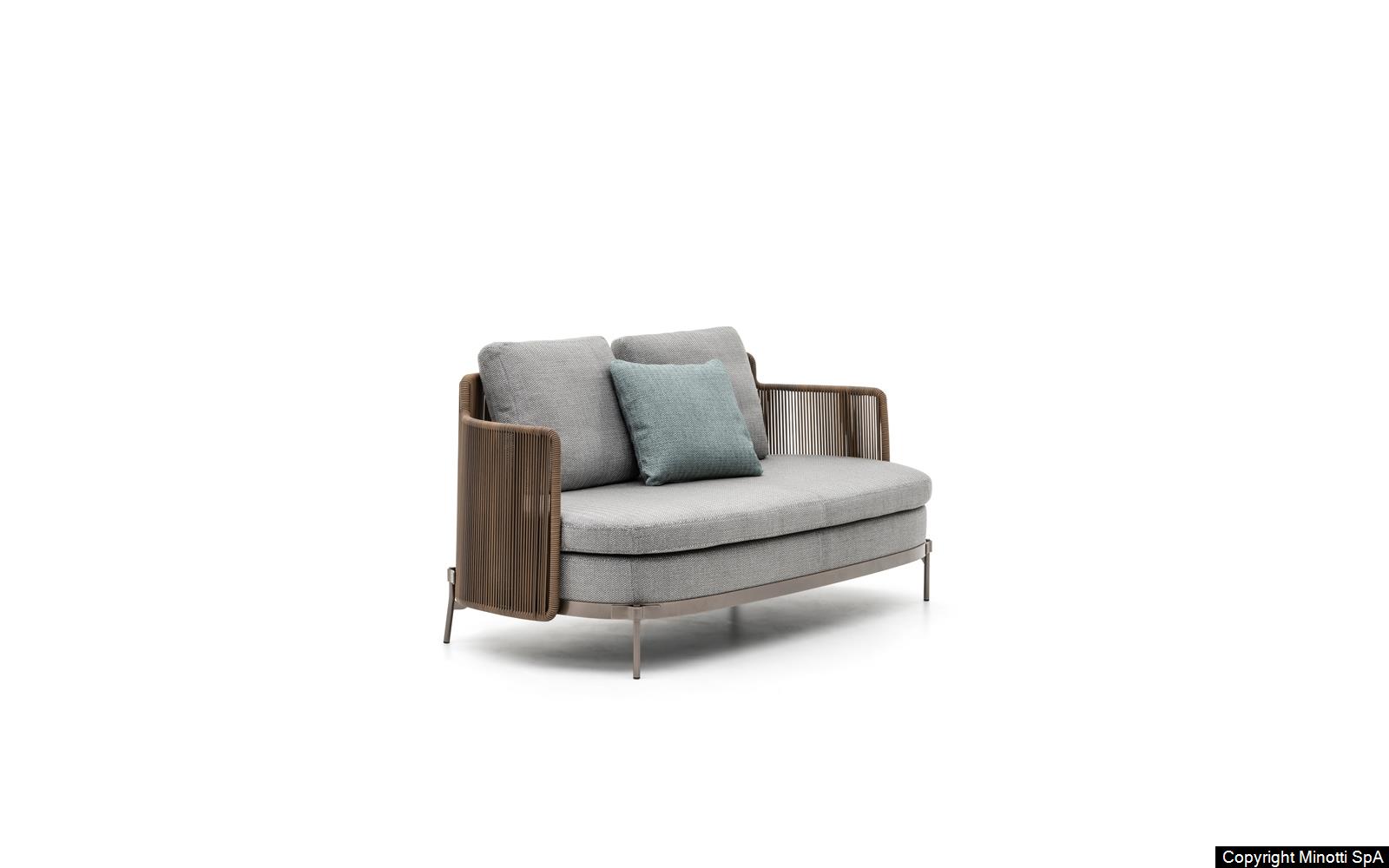 The Tape family of seats, which made its début in 2018, naturally evolves, incorporating items for the outdoor environment that maintain the undeniable elegance of the forms and concepts of the design, and add a few welcome variants that embrace the concept of outdoor living.
The seats become deeper, larger and more relaxing, while the metal frame, in a new outdoor finish, is covered with the wicker-effect cords available in two colours: Mud and Licorice.
Here, the couture detail of Tape - the piece of ribbon that holds the feet on to the body - takes the form of a Light Bronze-coloured metal plate. This finish is the minimal common denominator and leitmotiv of the entire 2019 Outdoor Collection.
The system offers many elements, ideal for creating relaxation areas also in small outdoor spaces or on urban rooftop terraces: from the armchair to the sofa, from the Paolina chaise longue to the original open couch - open at the back - from the chair to the coffee tables.
The concept of the small tables in metal with Light Bronze finish is inspired by the distinctive Tape detail itself, which aesthetically secures the legs to the crown, inside which the top in Silver Beola or Corian® EC is inserted.