The Penguin
By Brdrs Petersen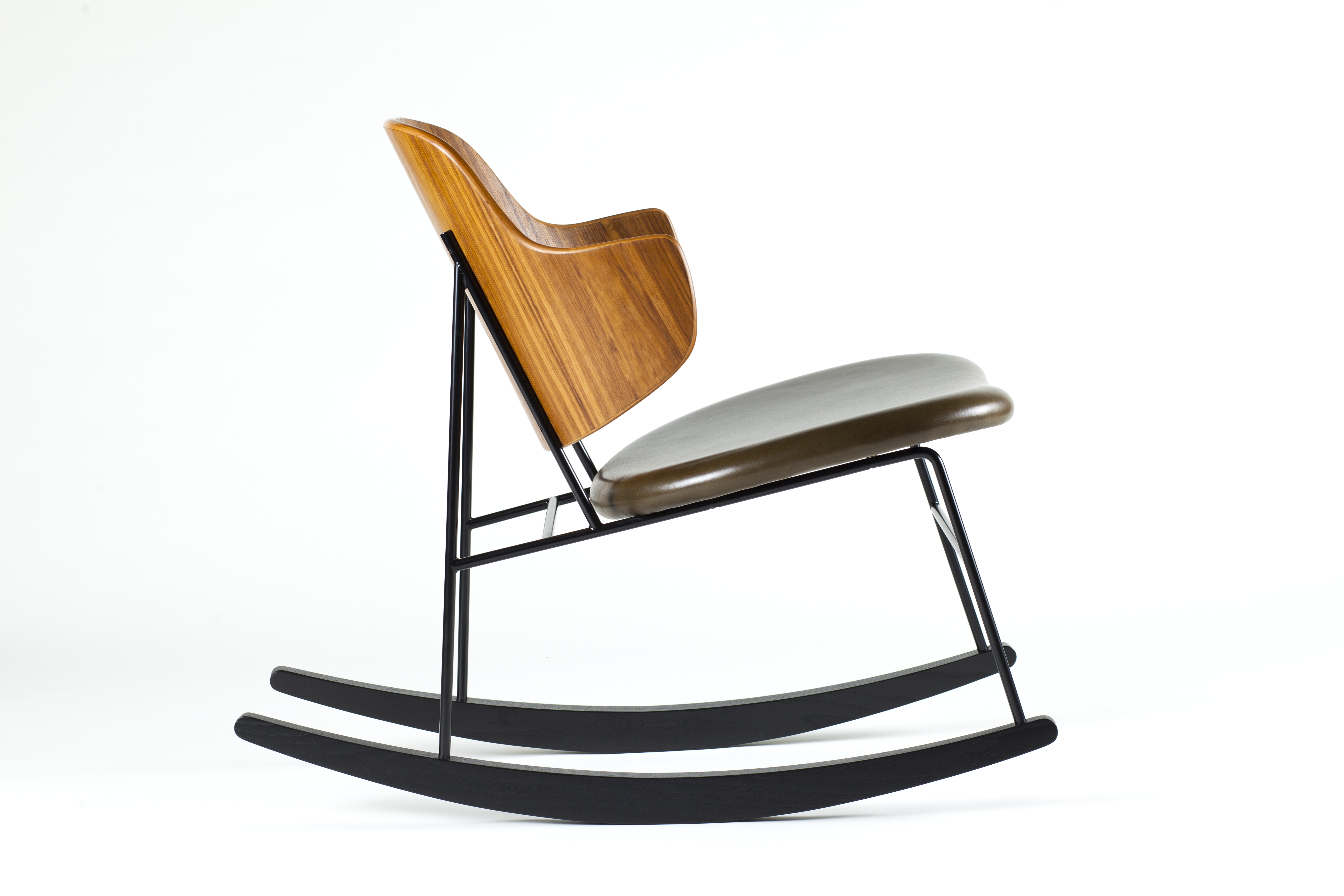 The Penguin series has now been taken into production by Brdr. Petersen and it includes a dining chair, a low lounge chair and a rocking chair. All models feature back with veneer in oak, walnut or teak optionally available fully upholstered.
The seats are upholstered in fabric or leather. The rocking chair has rockers in solid Ash, natural or black stained.
Ib Kofod-Larsen (1921-2003) belongs to the same generation as his more famous colleagues Hans J. Wegner and Børge Mogensen, and like them he took the journey from carpentry to architectural school. From the late 1940s, he designed a number of startling furniture for Cabinetmakers Guild exhibitions. Best known is his furniture series, Elizabeth, which the British Queen Elizabeth II bought during her visit to Denmark in 1958.
Ib Kofod-Larsen has not achieved the same fame at home as his colleagues, probably due to the fact that his furniture has been produced and sold by various producers outside Denmark, mainly USA, UK and Sweden. Today his design sells at increasingly higher prices at auctions and vintage stores all over the world. This is a sign that his clean Danish design is appreciated by design enthusiasts worldwide.