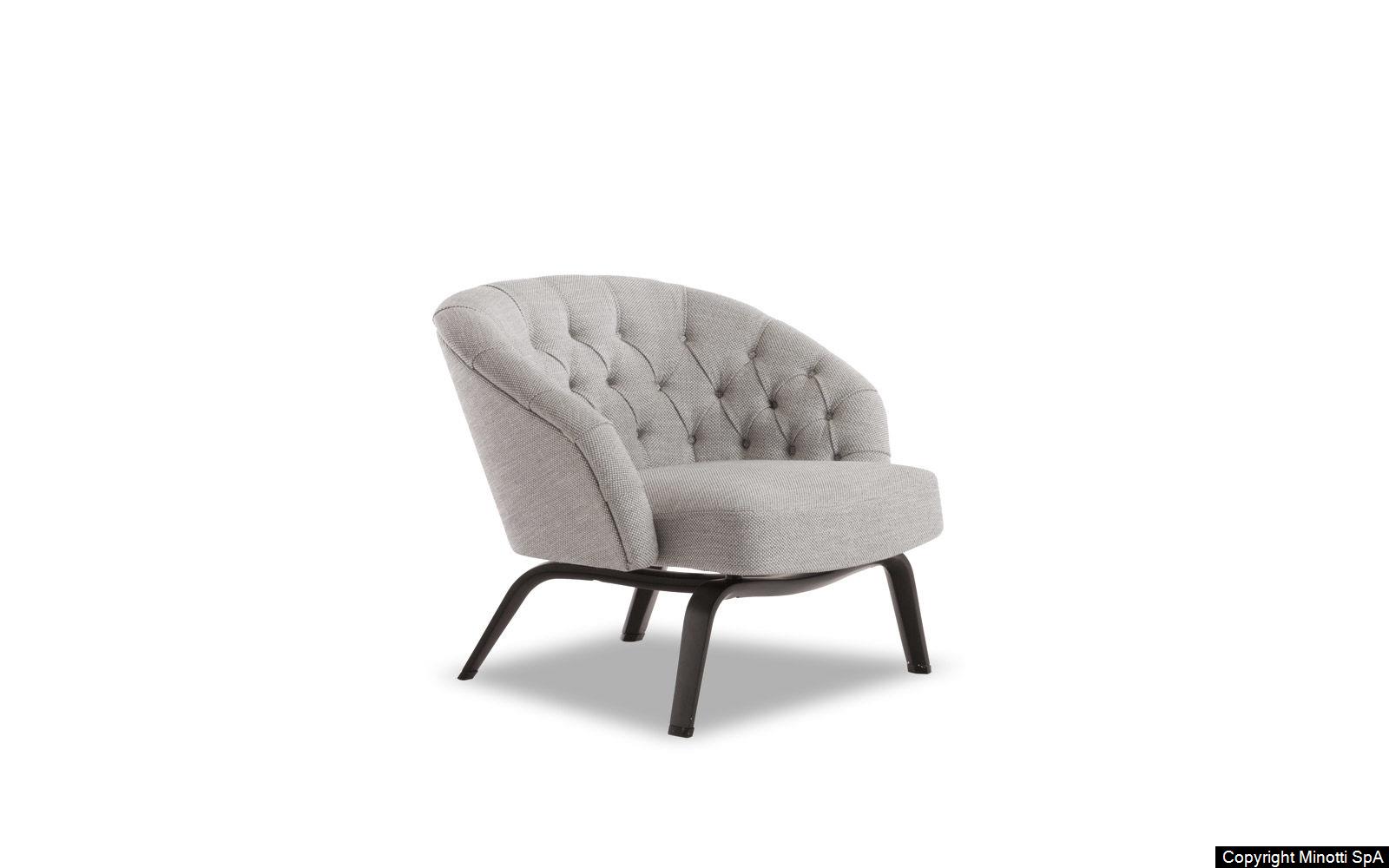 The Winston armchair is clear evidence of Minotti's ability to create products that make use of the most cutting-edge technologies while drawing upon its expertise in classic upholstering.

The construction of the seat and backrest is a skillful blend of aesthetics and ergonomics. The outer shell in heat-molded structural polyurethane is combined with an inner shell also in molded structural polyurethane with high-density flexible polyurethane. A SMINK showroom model.

Execution of the capitonne tufting is entirely done by hand and lends proff of the acquired old-school skills that celebrate the fine art of upholstering. The base, featuring a curved design that lends vitality and lightness, is made of molded structural polyurethane with black lacquered finish. Winston is a comfortable, elegant chair designed to pair harmoniously with all the seating systems in the collection. Perfectly at home in any environment, it aspires to become an object to be handed down for generations - like a family jewel.
Technical Features